Your Future's in an Envelope: A Peek into Senior Year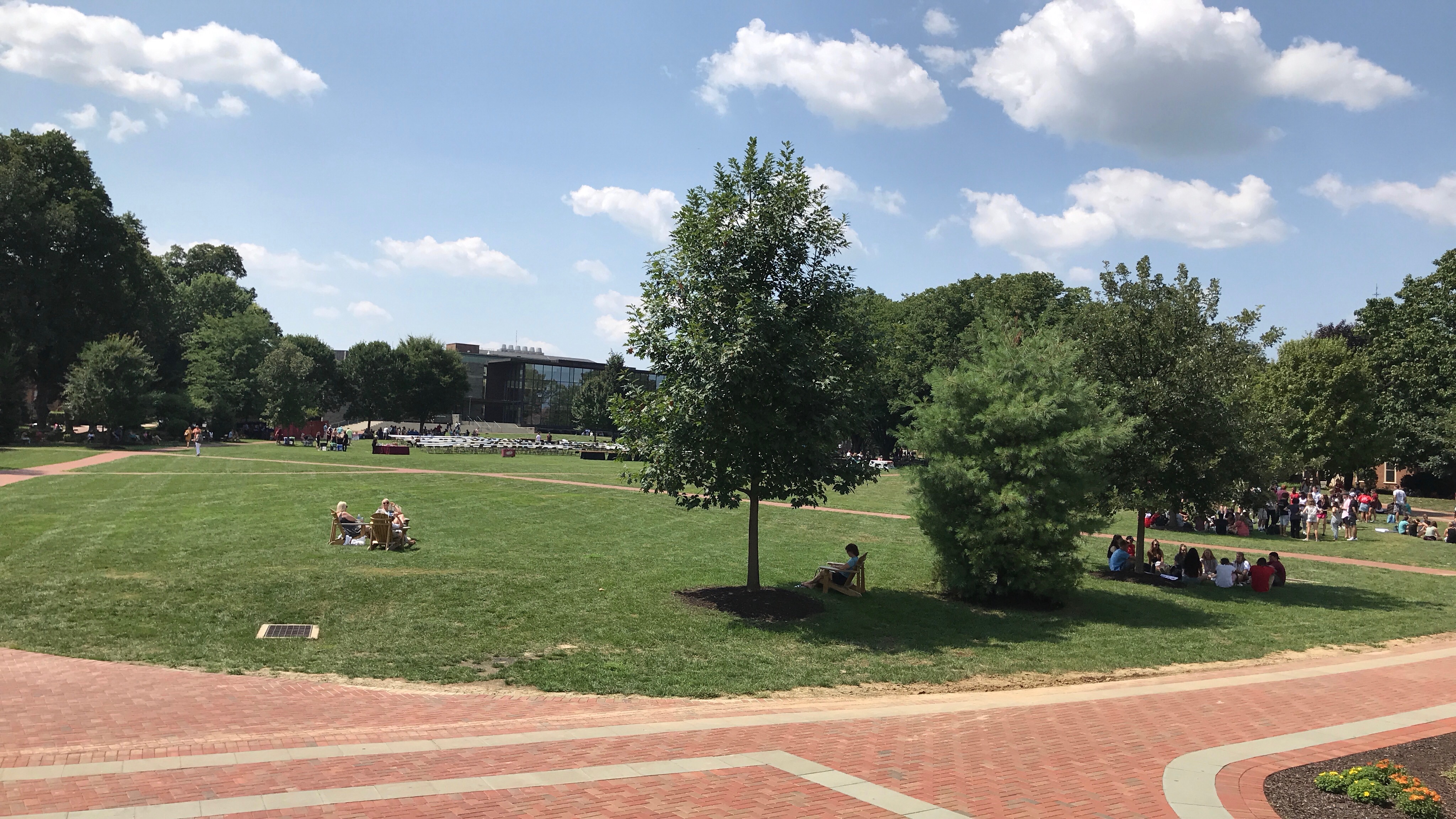 I have grown up following in my brother's footsteps, although we are polar opposites. I hear about which teachers are prefered, what topic to pick for projects and basically, everything. For the past two years the main talk in my house has been about college. My brother's junior year was filled with studying for the ACT/ SAT. That was followed up by many, many hours in the car driving to and touring various colleges. We would arrive at our destination and immediately all comment on the campus' appeal. We would then make our way to the admissions office, hopefully without getting lost. For the next forty-five minutes we would listen to the dean of admissions brag about how their school is better than the rest. We would go on a tour, try the food, and listen to our mom say, "Hey, that kid looks nice, do you think you could be friends with him?" while totally disregarding that fact that other kids could definitely hear her too. The way home would be spent creating a lengthy pro and con list. The college application process can be a very daunting and a dreaded topic; I do not think a day has gone by when the "C" word was not mentioned.
Fast forward to March, we spend hours anxiously awaiting the responses from various schools. Picture pacing around your room waiting for an email that will your change your life or, in our family's case, peering out the window for three days waiting for the mailman to deliver a letter containing the long awaited news. For almost all seniors this is a harsh, yet exciting reality. Applying to college is a rough process, but as I have heard, the rush of adrenaline when you finally get accepted makes the wait worthwhile. Many students fear the responses, as they may be deferred or denied.
While talking to a handful of seniors I have concluded that they each struggle with similar aspects, but they are all looking for a different college experience. When asked to describe the college application process in three words the responses were along the lines of supplements, essays, and difficult. Luckily, almost all schools use the Common Application. This is an online form that works in conjunction with Naviance. On the common app you can choose which colleges to apply to, complete the main essay, the supplements for each school, as well as upload your resume. All students agreed that there are too many supplemental essays and they feel each one conveys the same idea. The common app essay can be a key deciding factor in the admissions office. It can show a student's personality and how they have grown. It is a representation of how an incoming student can better their college community. It has been expressed by seniors that people tend to cater to the application. In other words, students mold their life to fit the application. They may join activities they are not interested in, just so they can place it on their application. I have personally observed that it is quality and the passion you have for the activities you are involved in rather than the quantity.
There are many different options for application timing; rolling admission, early action, and early decision, are just a few. The date students hear back from colleges depends on the type of application and the college. Some seniors have to wait around while their friends already have their future planned out. This is a cause of a lot of anxiety. "Senioritis", a common term used to describe second semester seniors who have burned out and lost their drive, can come into effect while a student is still unsure of where they will be attending school the next year. This can be extremely distracting as their grades still matter. The application process can become a waiting game, especially if you have been deferred or denied from your number one school.
Students may have a top school they desire to attend, but there is a place for everyone. The top school is more commonly referred to as a "dream school" and in many cases could be a "reach". Students have explained that it is important to remember that success or failure is possible wherever they end up. Of course, it would be wonderful if everyone could get into their number one choice and thrive there, but this is not a reality. It is important to keep an open mind. You must know what feels right and where you will be the happiest. It comes down to what will be the best fit for you whether or not you get into your "dream school".
Everyone has a different view on the workload and amount of pressure the college application process has placed on them. All seniors I talked to were all willing to share their experiences to help underclassmen. Many described the process as overwhelming, but some did say they think it is over exaggerated. It has been emphasized that underclassman should begin the application process as soon as possible and even have most of it done by September of their senior year. However, if you tend to be more efficient under pressure, students have also expressed that they have produced their best writing pieces closer to the deadline. As one senior stated, "Don't get too married to any of the ideas you brainstorm [for your common app essay] the summer after your junior year… if it doesn't feel right don't force it". This is important to remember so the summer workload does not become overwhelming.
Although I am younger, and this whole process is still ahead of me, I have enjoyed having a bird's eye view. As the acceptances rolled in, my Facebook and Instagram feeds were flooded with congratulatory messages to seniors. The community continued to show support and excitement for the Class of 2018. I wish the best to all seniors and want you to know we are all rooting for you! For underclassmen to keep in mind: a college senior giving my brother and me advice once proclaimed, "You are more interesting than you think!".
---