#ENOUGH – March For Our Lives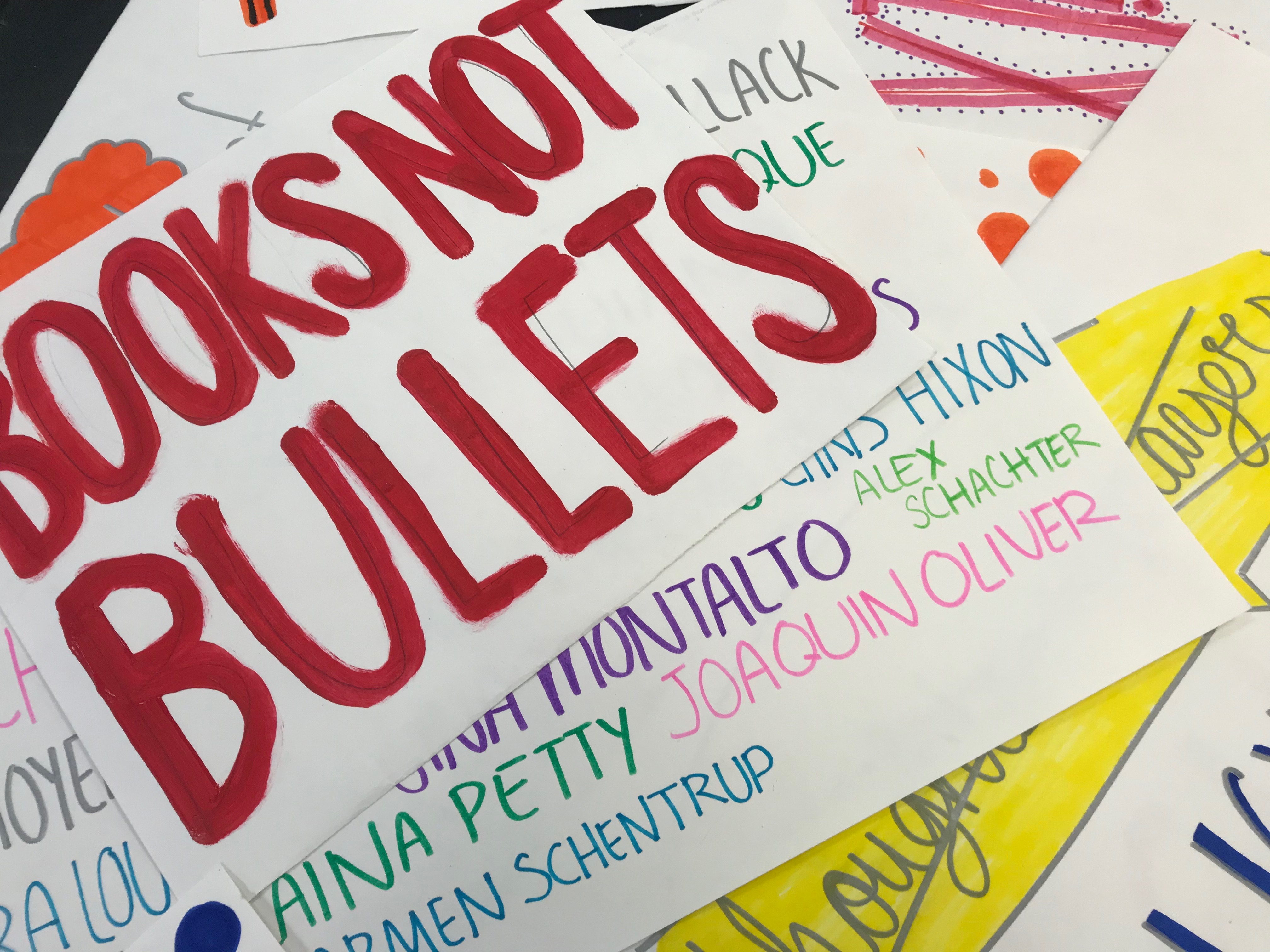 February 14th, 2018, exactly one month ago today, 17 students and teachers were tragically murdered at Marjory Stoneman Douglas High School in Parkland, Florida. My peers, teachers, administrators, and I walked out of school at 10:00 am along with high schools across the nation in solidarity, remembrance, and to voice a need for change. Schools should NOT be a place people fear. Dress codes should NOT be stricter than gun laws and we should be writing our college essays, NOT our wills.
Each morning we, students, jump out of the car with the hope that we will arrive at first period before the bell makes it's piercing ring. Most days we are in such a rush we forget to say I love you to the people that raised us and instead mumble a quick goodbye. People walk with their heads down, starring at their phones, half asleep, and complaining about what the day ahead holds. Students try their best to get through the long day and yearn for the moment when they will finally arrive home. Now, imagine what I have just described, but without the part of the day when the students arrive home. That desire of being comfortable and relaxed is merely just a dream. On top of all the stress and anxiety that comes with being a student, now we must be prepared for the worst, not getting out alive. The potential sound of screams and gun shots could disrupt your routine. The school day would no longer about whether or not you did well on an important test, but if you will live to see the results. This may seem far fetched, but it is a tragic reality. In the first 48 days of 2018 there were 18 school shootings.
The feeling of despair engulfed a nation within hours. The United States is supposed to be a country where everyone is welcomed, a community, and most importantly a safe place. It is a place where we are taught there is opportunity to push boundaries and thrive. Now I ask you, how can one thrive if they die so young? They will no longer be the pioneers of our future. Instead, we think of what their limited lifespan kept them from achieving. Until now we have sent thoughts and prayers and witnessed no action. Children and teenagers are dying due to gun violence in schools. Left behind are the families, wounded and grieving friends and a school that people no longer think of as a place to learn and grow, but as a crime scene.
All it took is one AR-15 to take the lives of 17 brave, heroic, and innocent students and teachers in Parkland, Florida. Alyssa Alhadeff, Scott Beigel, Martin Duque Anguiano, Nicholas Dworet, Aaron Feis, Jamie Guttenberg, Chris Hixon, Luke Hoyer, Cara Longhran, Gina Montalto, Joaquin Oliver, Alaina Petty, Meadow Pollack, Helena Ramsey, Alex Schachter, Carmen Schentrup, and Peter Wang all had their lives taken too soon. Hearing each name recited this morning outside my high school left me in despair. A student body, united, stood silent as we listened to each name and their story. As we walked back into school I was overwhelmed with inspiration to speak out and be the generation to take a stance. We may be young, but we are not dumb. We are aware of our society and prepared to make changes we want to see. We walk with victims in mind. We will be the change they would have strived for. We will be the generation that our children will hear about and our great-grandchildren will read about. We have worth. The NRA can not put a price on our lives. We have had enough! We will ensure that this never happens again! No more thoughts and prayers, we are calling for POLICY AND CHANGE!
#ENOUGH #MARCHFOROURLIVES #NEVERAGAIN
---