Funky Pants: A Fad or Fab?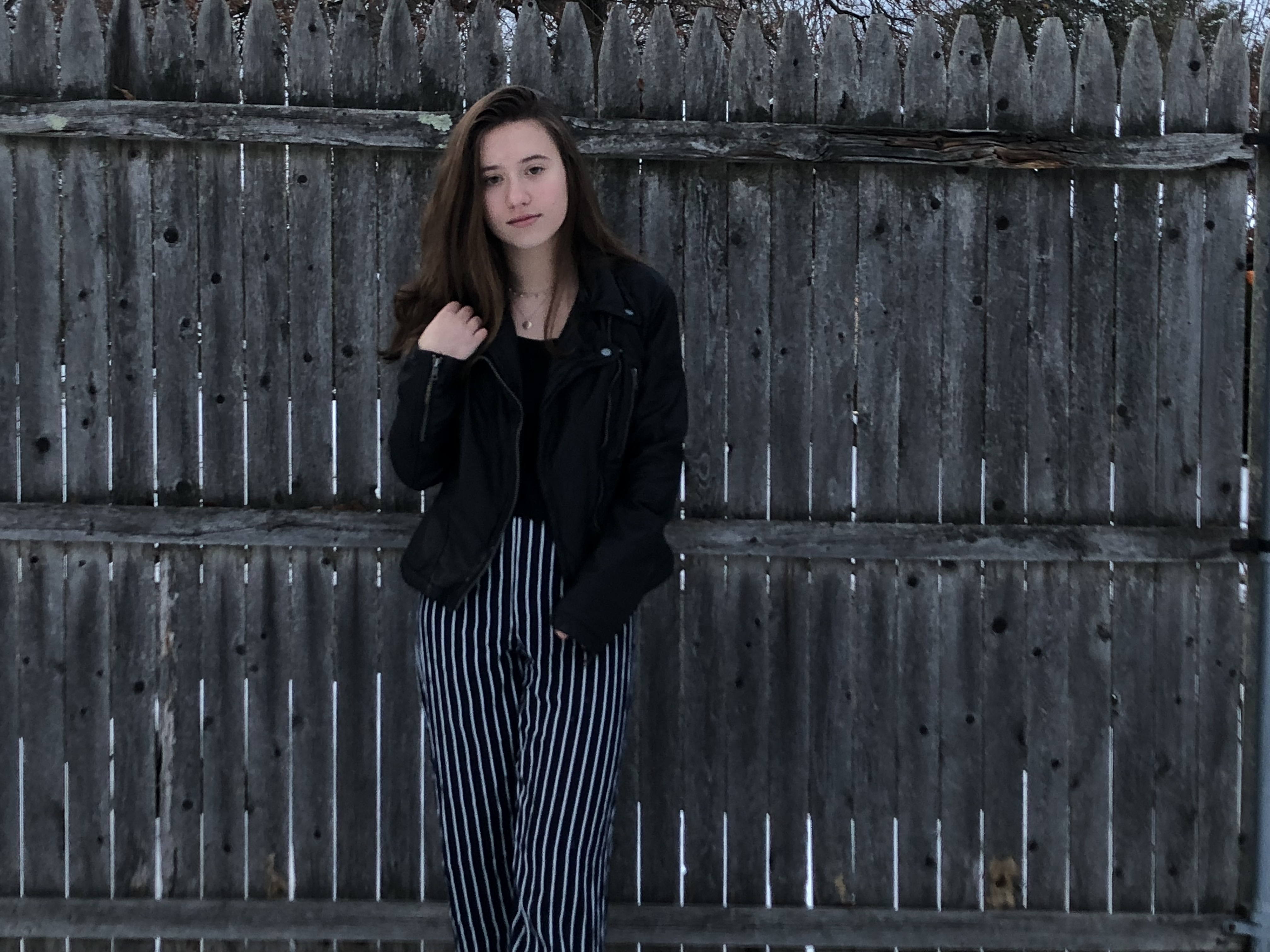 From your mom's old clothes to the trendiest Instagram bloggers, funky pants are all the rage! Although some say they are clownish, they seem to be found in almost every store. They range from men's, to women's, to kid's, and have not skipped any genre from workout to formal. This explosion of color and bright patterns must mean something. Are they fab or just a fad?
History
Throughout history, pants have been a controversial clothing item for women. Women first became advocates for wearing pants in the late 1800s. The exact year in which women first began wearing pants is fuzzy, but in the 1930s pants for women were first featured in Vogue. They were later worn as a uniform for many jobs. During the 1970s there was a fashion explosion and "funky pants" were worn by all. Bell bottoms, a common trend of the time became popular for both men and women. The bottom of pants kept on growing wider. Bright colors were extremely prevalent as well. In the 1980s pants popularity skyrocketed. Denim was very trendy and the color pallet shifted to muter colors and then to neons. In the 1990s sweatpants and leggings were a common choice. The tide shifted as the 2000s rolled in. Low rise pants were a big, yet an unfortunate trend. Shinny, camo, and stripped pants were and still are very popular. Flares came back into style, but were now seen in both a corduroy and denim fabric. Throughout the last decade skinny jeans and pants have remained in fashion, but flared pants seem to make come backs.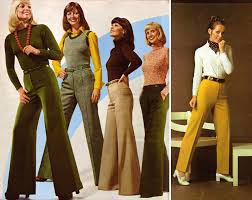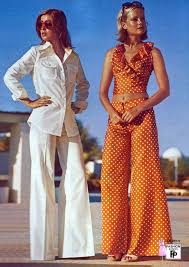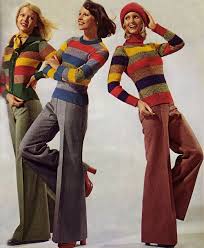 Current
"Funky pants" are definitely a trend right now. Skinny pants made out of plastic like materials, leather, or decorated with embellishments are must have items at the moment. Flared jeans are also extremely popular, however they are now high waisted rather than the low waisted look of the early 2000s. The timeless look that seems to trump all these reoccurring trends are straight leg pants, more specifically jeans. They are a classy go to. Skinny, flared, straight, and wide legged pants can be purchased at almost any store now. The hem has become a popular detail with recent pants designs. Many have a frayed, uneven, or embellished hem. Pants have definitely become a statement piece as seen on popular fashion Instagram accounts and blogs like WeWoreWhat, Who What Where, and Something Navy. Forever 21 and H&M are cheap places to purchase look-a-like high end trends. If you are looking for a solid middle ground stories like Zara, Urban Outfitters, Topshop, Misguided, Lulus and Levi's are good places to start. If you are willing to splurge on a statement or classic piece check out 7 For All Man Kind and Barney's. Nordstrom and Bloomingdales always offer a wide variety of styles and prices.
My opinion
I think "funky pants" are FABulous! They are constant in men's and women's fashion throughout history claiming a title for themselves. If they were not such a staple they would not keep returning year after year and decade after decade. "Funky pants" are a prominent piece for many ionic fashion looks and are worn on a day to day basis. Whether it is another day at the office, a night out on the town, or sitting in a classroom, they make a statement. They give off a very sophisticated yet spunky vibe and are an amazing conversation starter. "Funky pants" are a must have for the upcoming seasons. They are extremely versatile and allow you to show your personality. Stripes down the side, gingham, and snaps have been recurring details in trending "funky pants". No matter what, they are definitely not going anywhere anytime soon, so keep your eyes open for your perfect "funky pant"!
My must have "funky pants" (click on images to visit the site):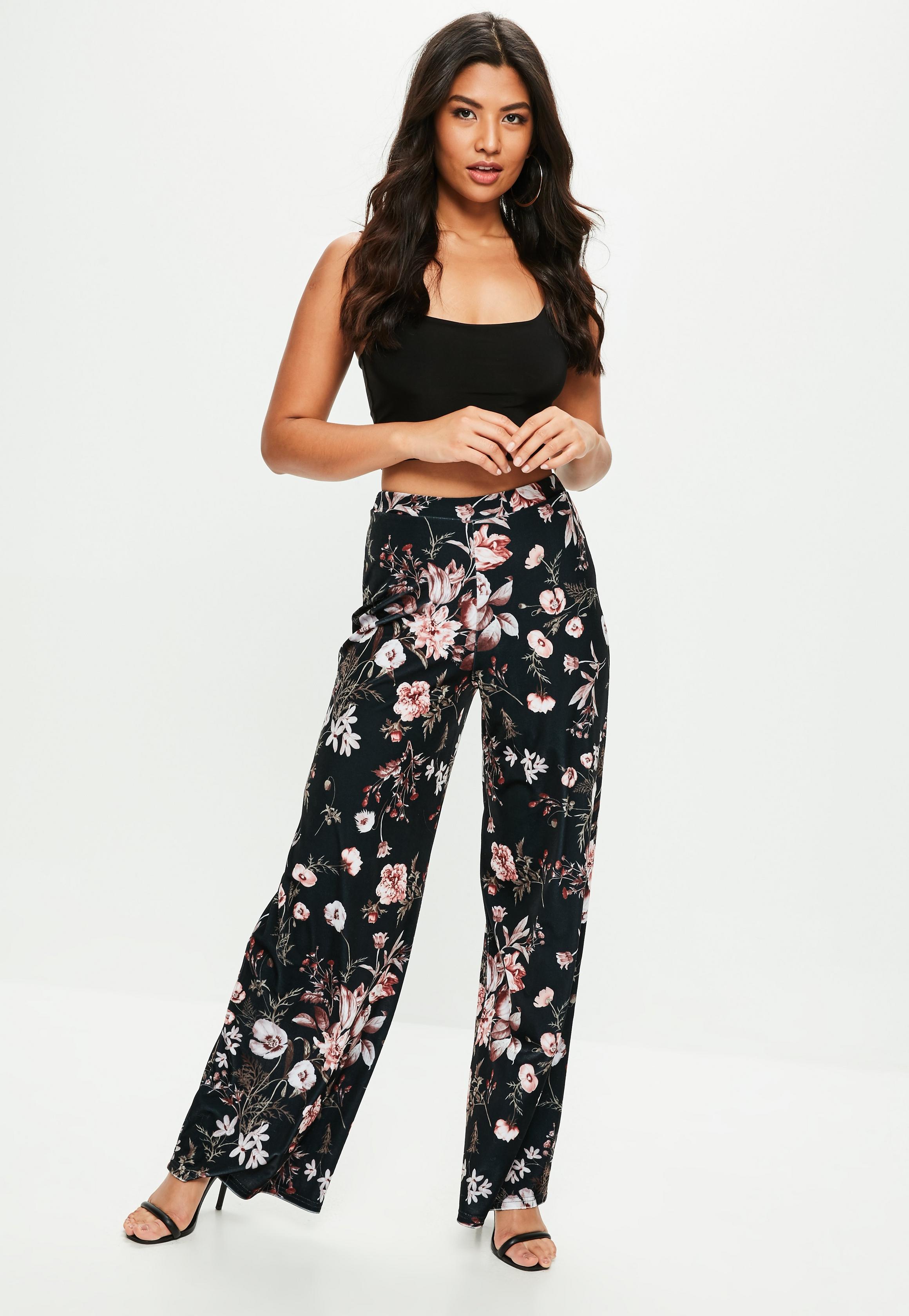 Bibliography:
Time: From Horse People to Hillary Clinton: A History of Women Wearing Pants
RetroWaste: Women/ Girls fashion and men/ boys fashion
Buzzfeed: 27 Forgotten Early 2000 Fashion Trends
Glamour: The 10 Best Fashion Trends of the Past Decade
Bustle: The History Of Culottes Goes Beyond Those Weird Stretchy Capris You Wore In High School
Pictures: Google Images
---