Spain Fashion Guide
Every single person I passed while walking in Spain looked extremely put together. They all had amazing style and followed the current and upcoming trends spot on. Even though everyone was dressed similarly I can't recall seeing repeats of outfits by different people. In Spain it seemed like people weren't afraid to take a fashion risk and because of that they had amazing and innovative outfits! Everyone wore patterns and colors, perfect for spring and summer! (Please keep in mind all items and comments made are from a forgone perspective and may be different in the eyes of Spaniard.)
(Click on any picture to be directed to the store)
Platform Sneakers
Platform sneakers transform an outfit. They make a look casual while still adding a mature, fresh spin on it. They are perfect for everyday wear and seem like an essential in each Spaniards closet. They mesh perfectly with jeans, culottes, dresses, or skirts. I have definitely seen this trend in the U.S as well, but it is much more prominent in Spain.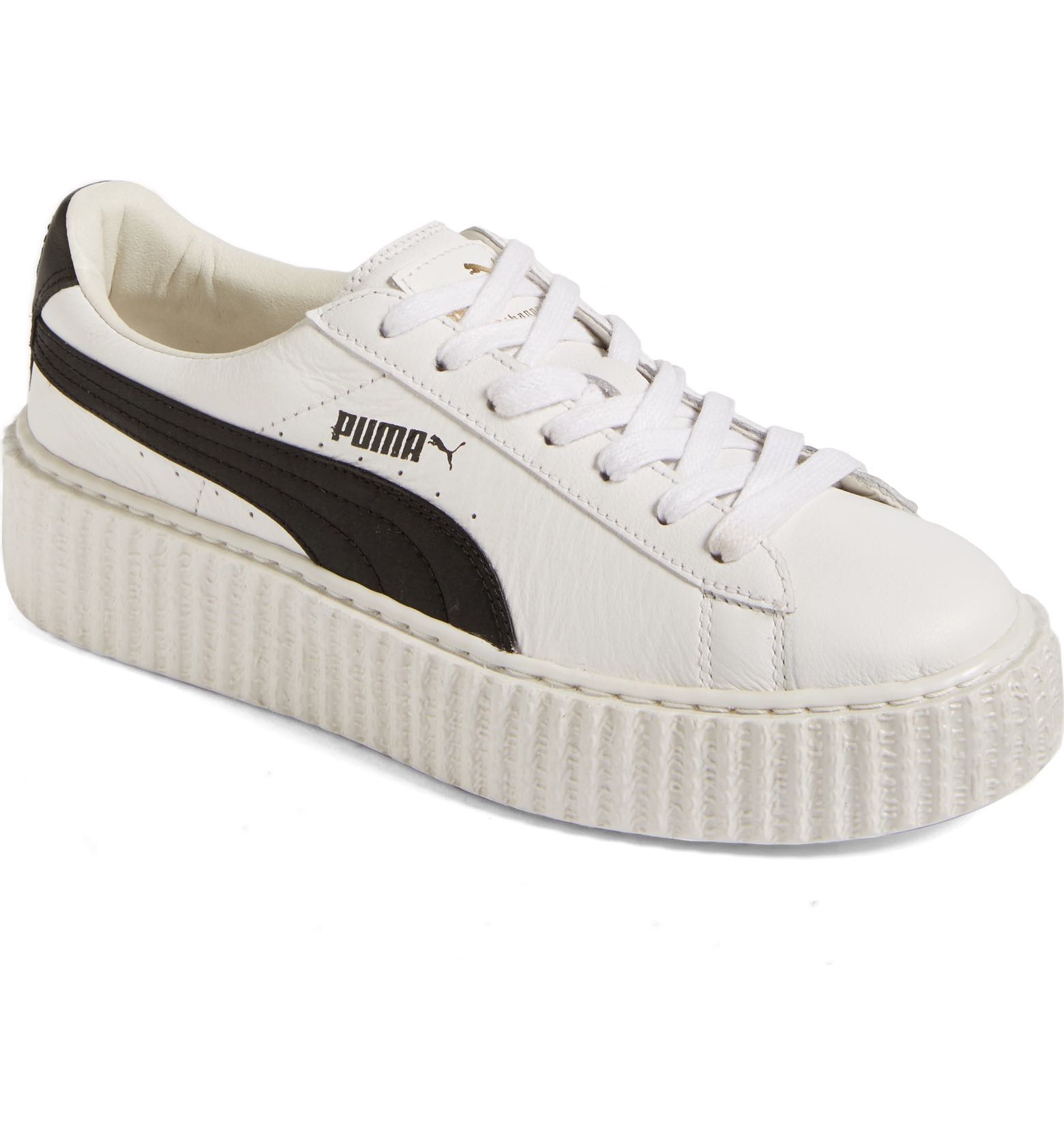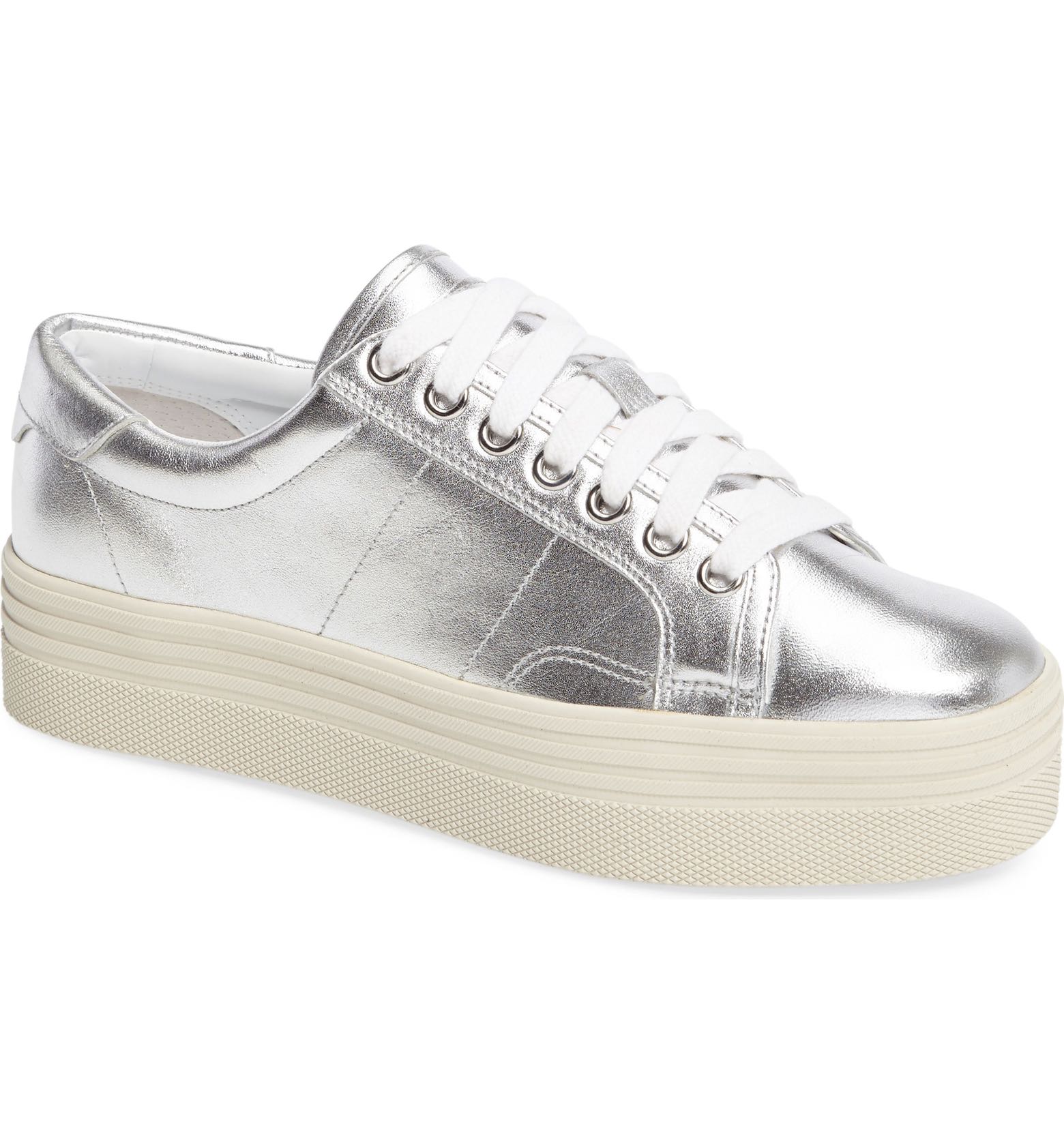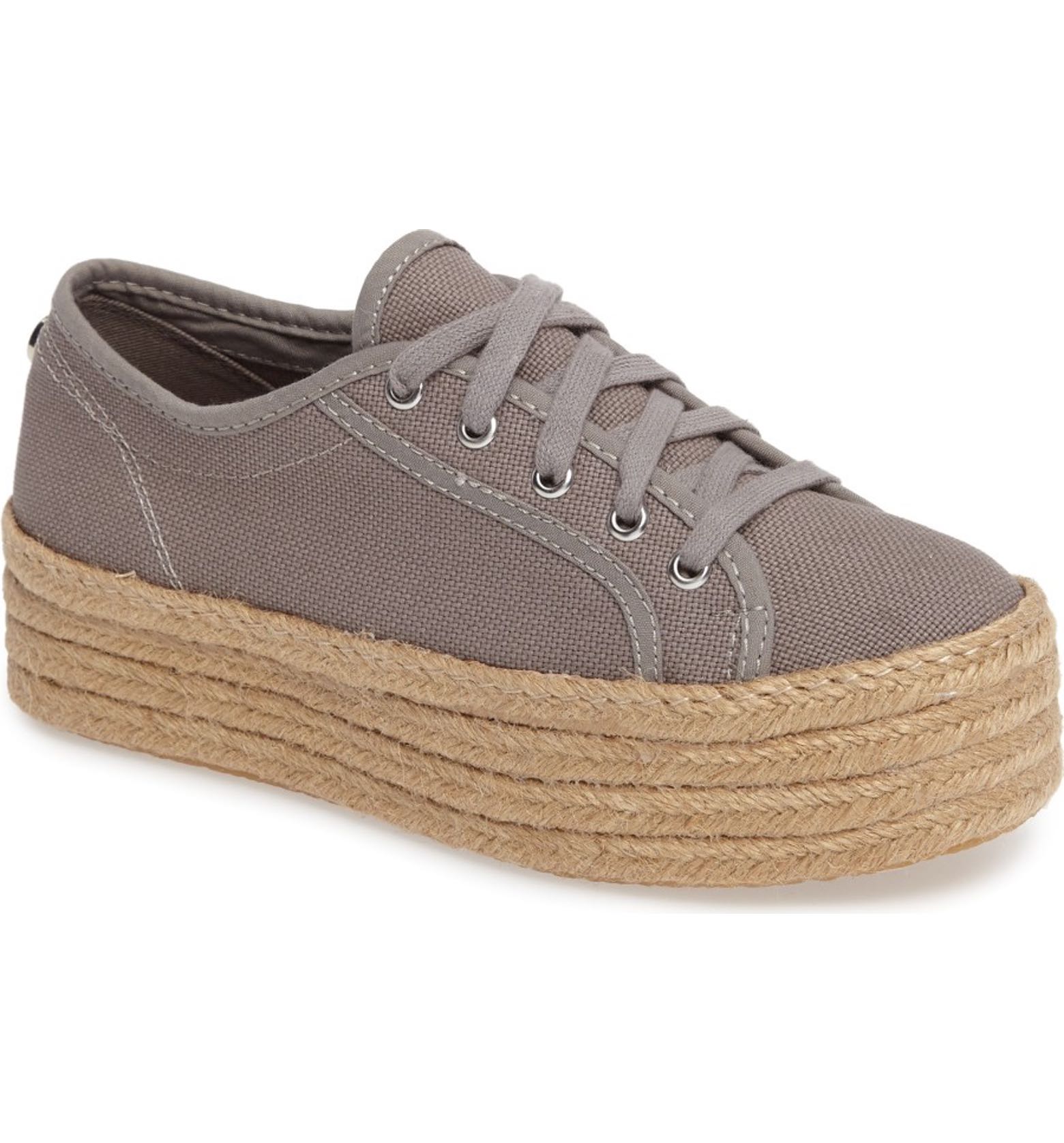 Culottes
I can't even begin to tell you how many people I saw wearing culottes in Spain. Although they can be an awkward length when styled right they look amazing and very high fashion. I saw many people styled them with platform sneakers and a simple top. They come in many different styles, colors, and patterns and are perfect for the spring/ summer months.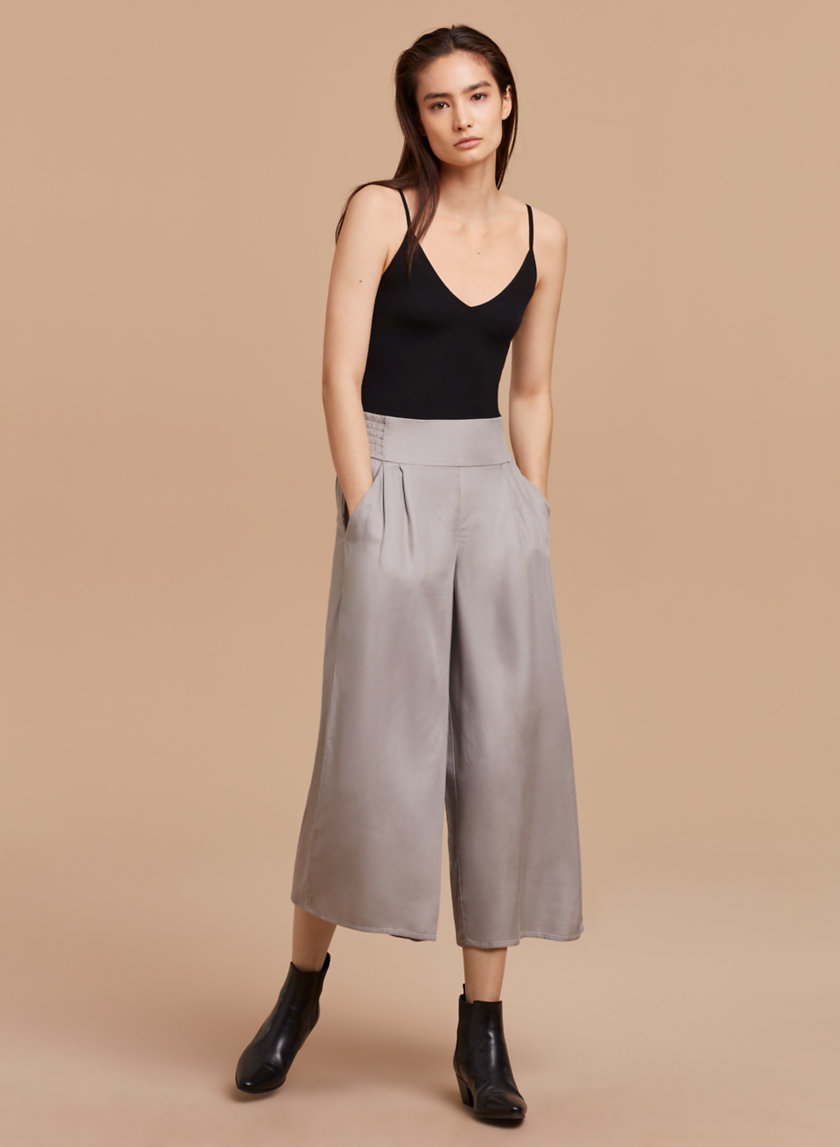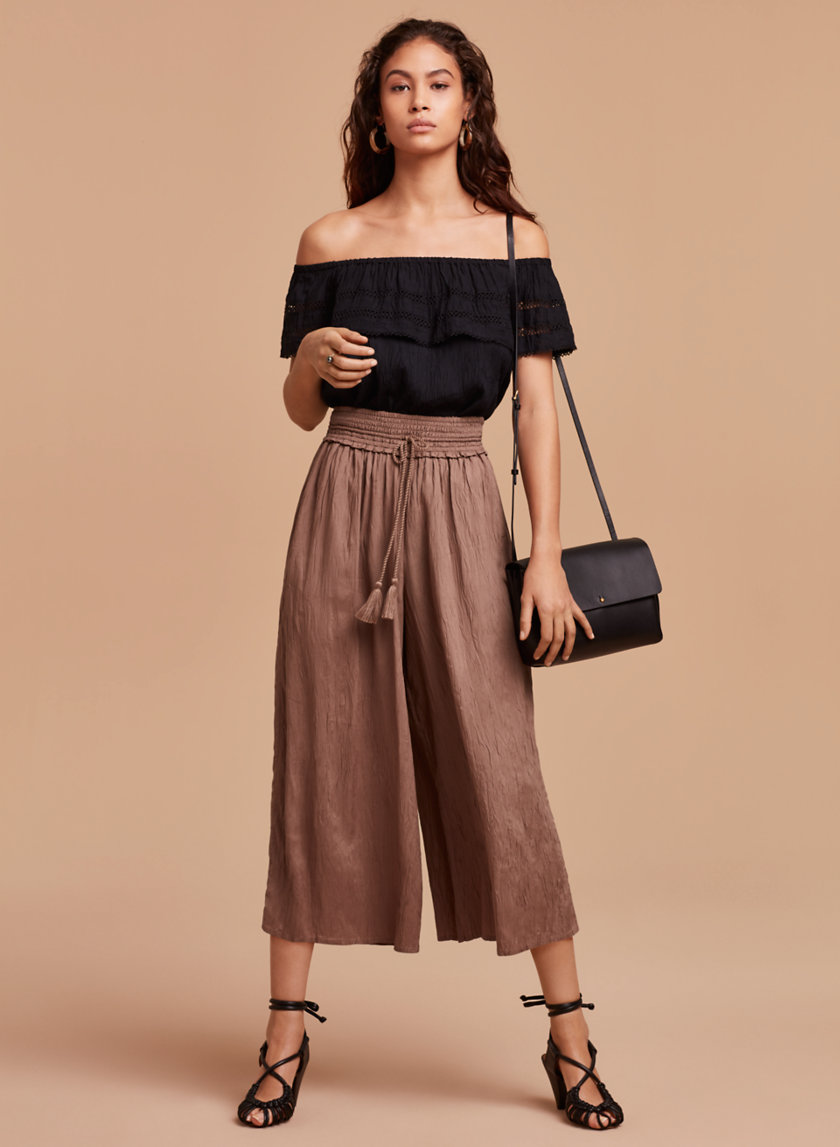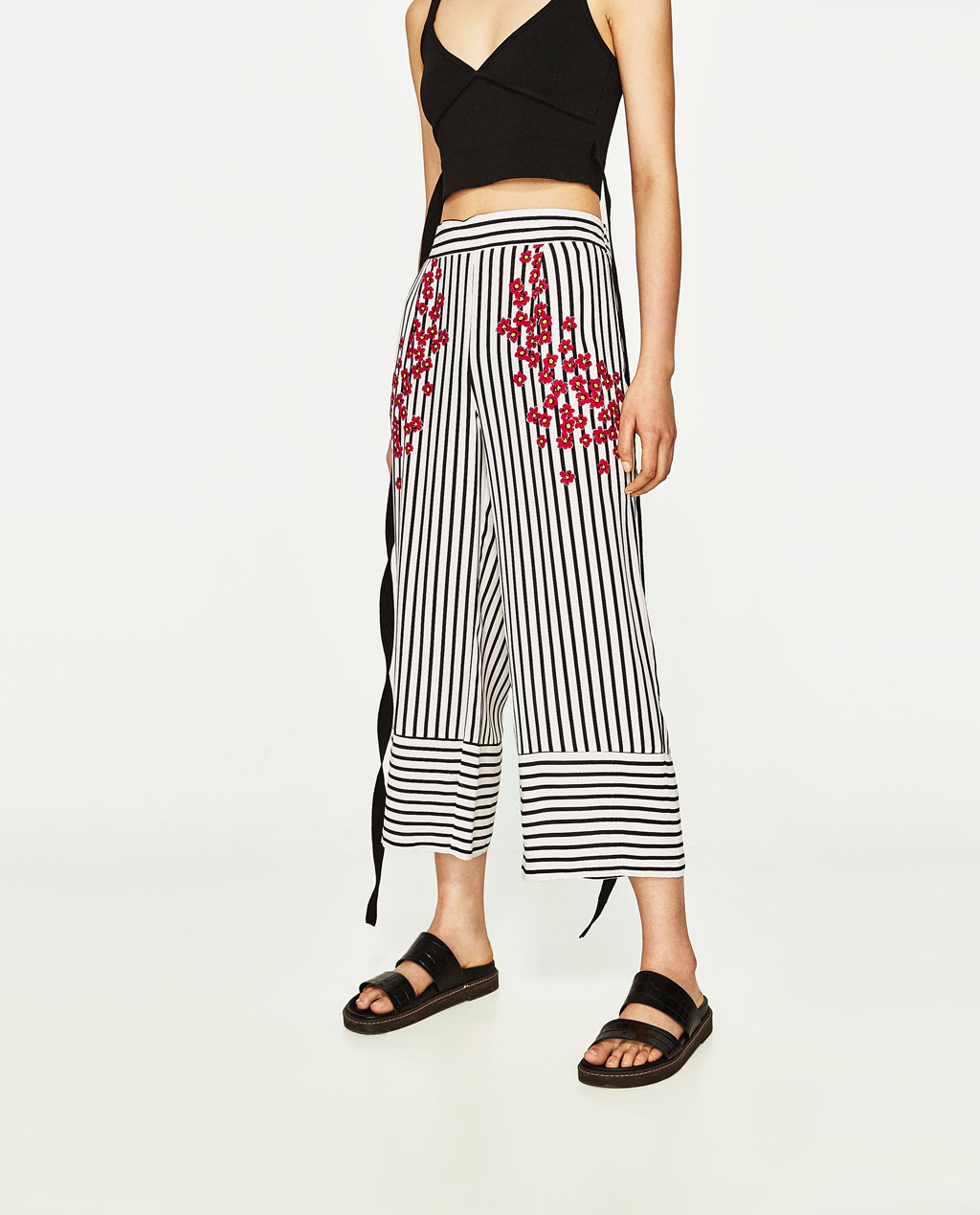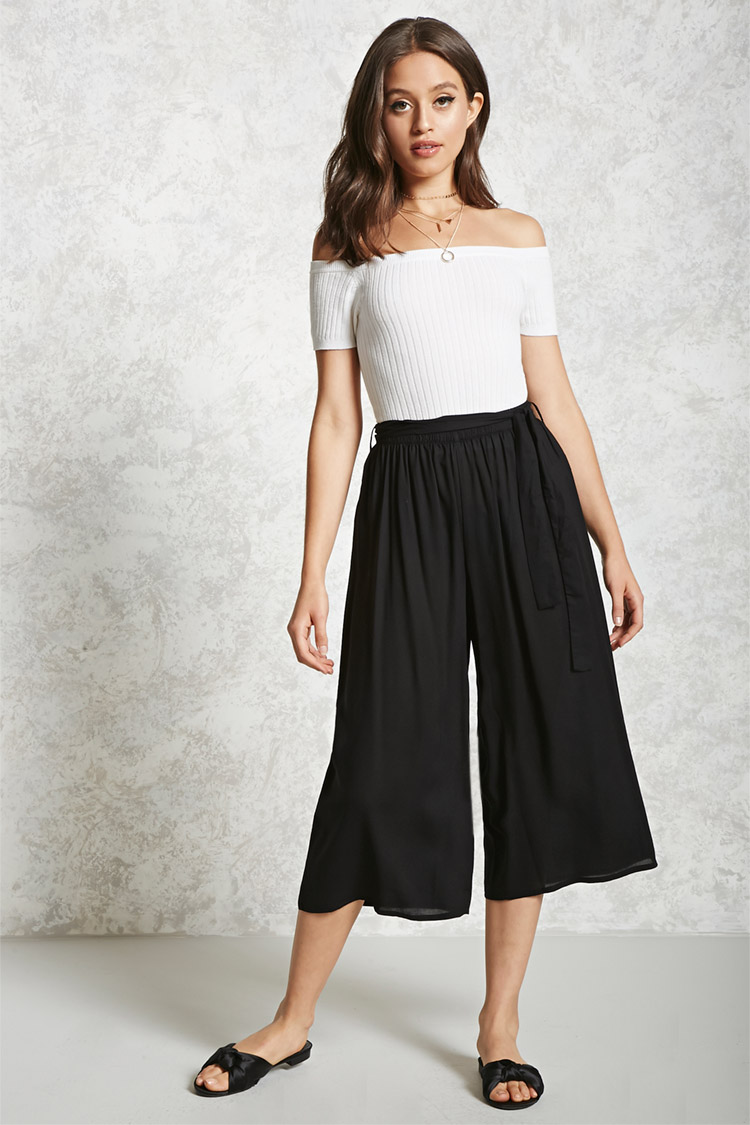 Tights under everything
Tights can change a basic outfit into something really cool. Countless times I saw people wearing patterned or fishnet tights under ripped jeans. The tights spiced up the outfit. People also wore them under skirts and dresses. It was very interesting because sometimes they wore many different patterns and colors. Many of the tights I saw were nude, but had some shimmer to them.
Chevron Tights, Fishnet Tights,
Leather Jackets
Leather jackets are a staple, especially in Spain. They can give an edgy, yet put together sophisticated look. They can go with any outfit and are perfect for most seasons. I most frequently saw them styled with a more basic outfit involving jeans, but they also go perfect with culottes or a dress.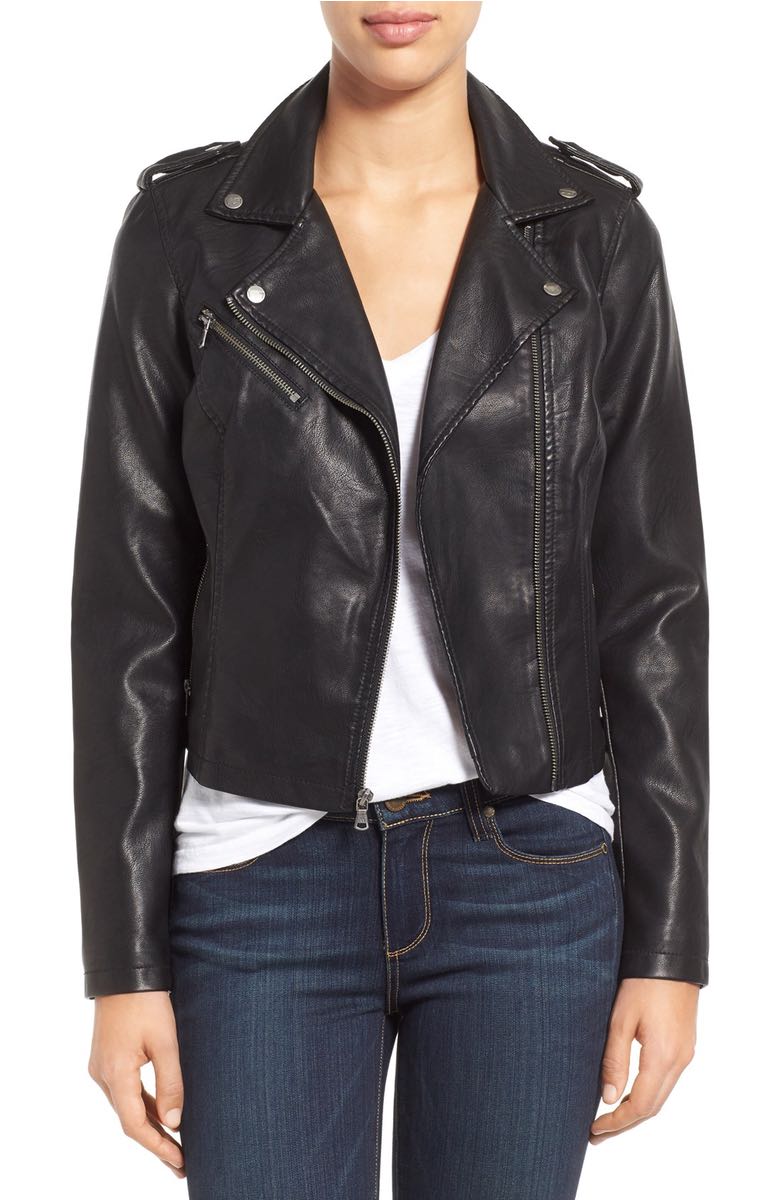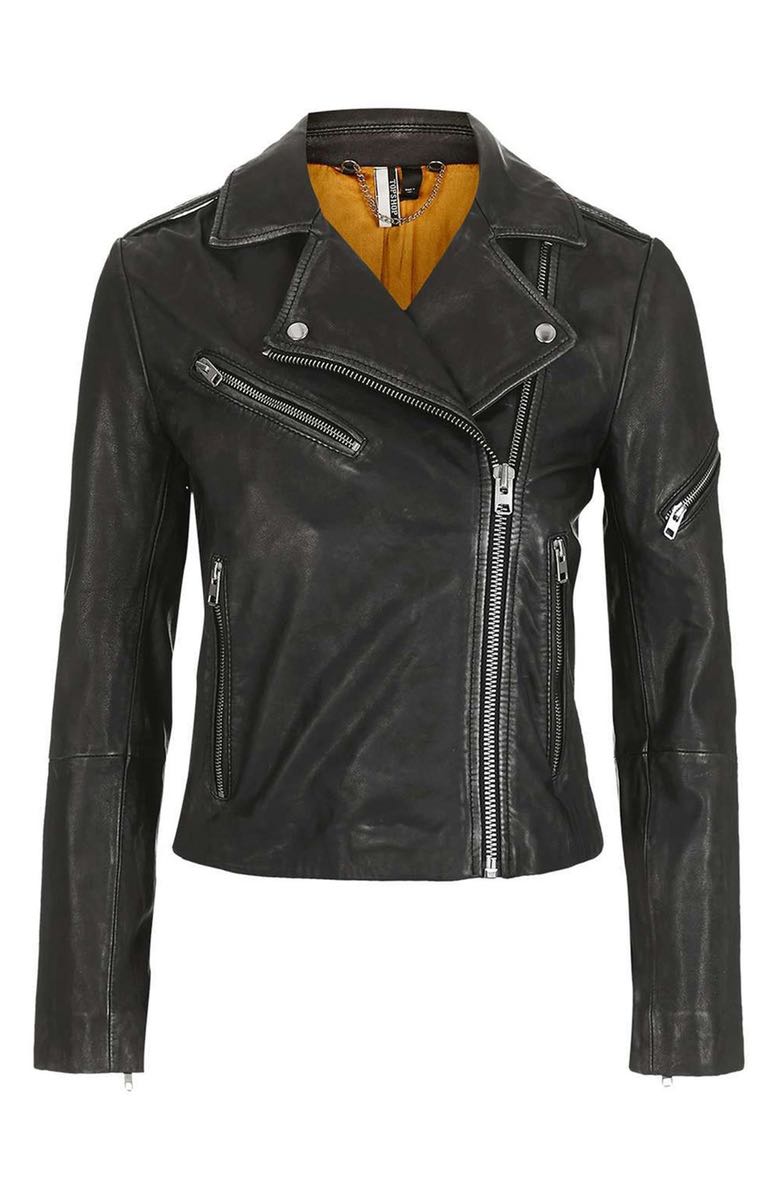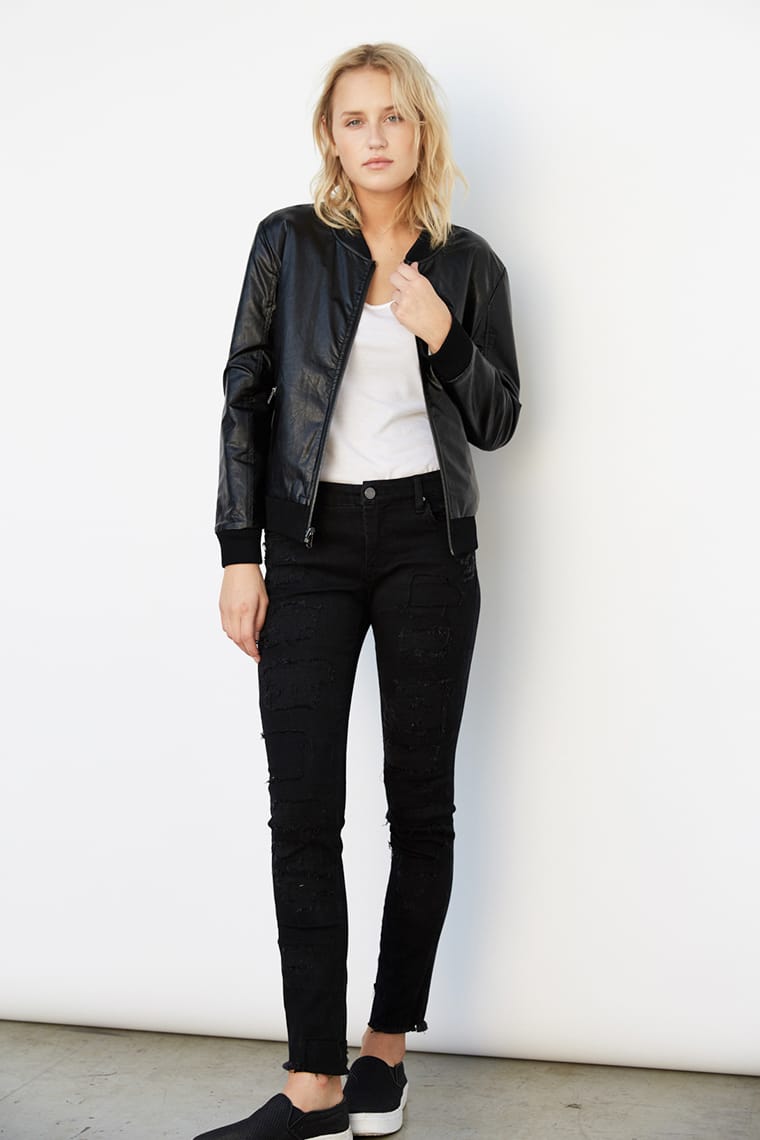 Off the shoulder tops
Off the shoulder tops are perfect for walking around and a great transition piece. It was very hot there so they work well with the weather. They go perfectly with culottes, jeans, platformed sneakers, and basically every other fashion trend I spotted in Spain. Again, this has been a huge trend in the U.S as well, but stood out much more in Spain.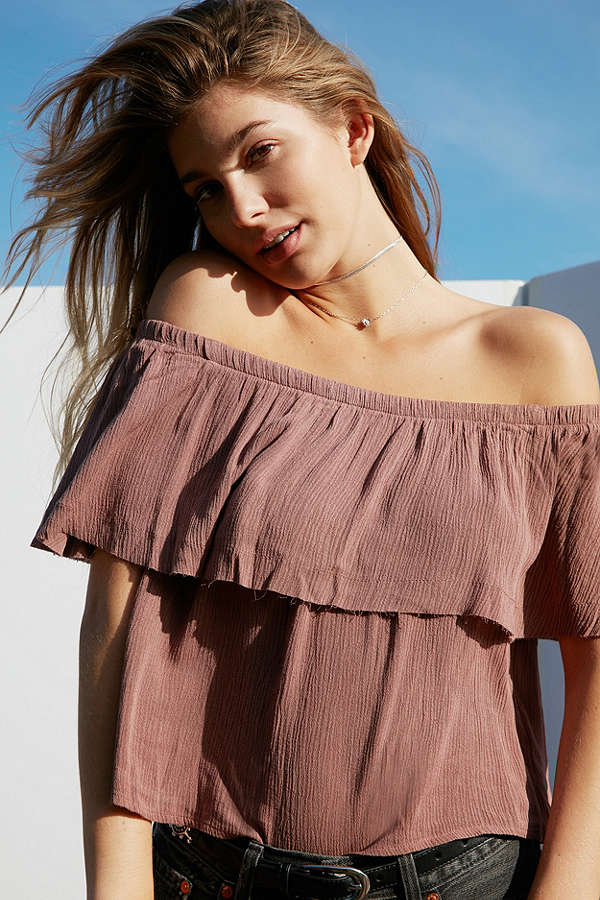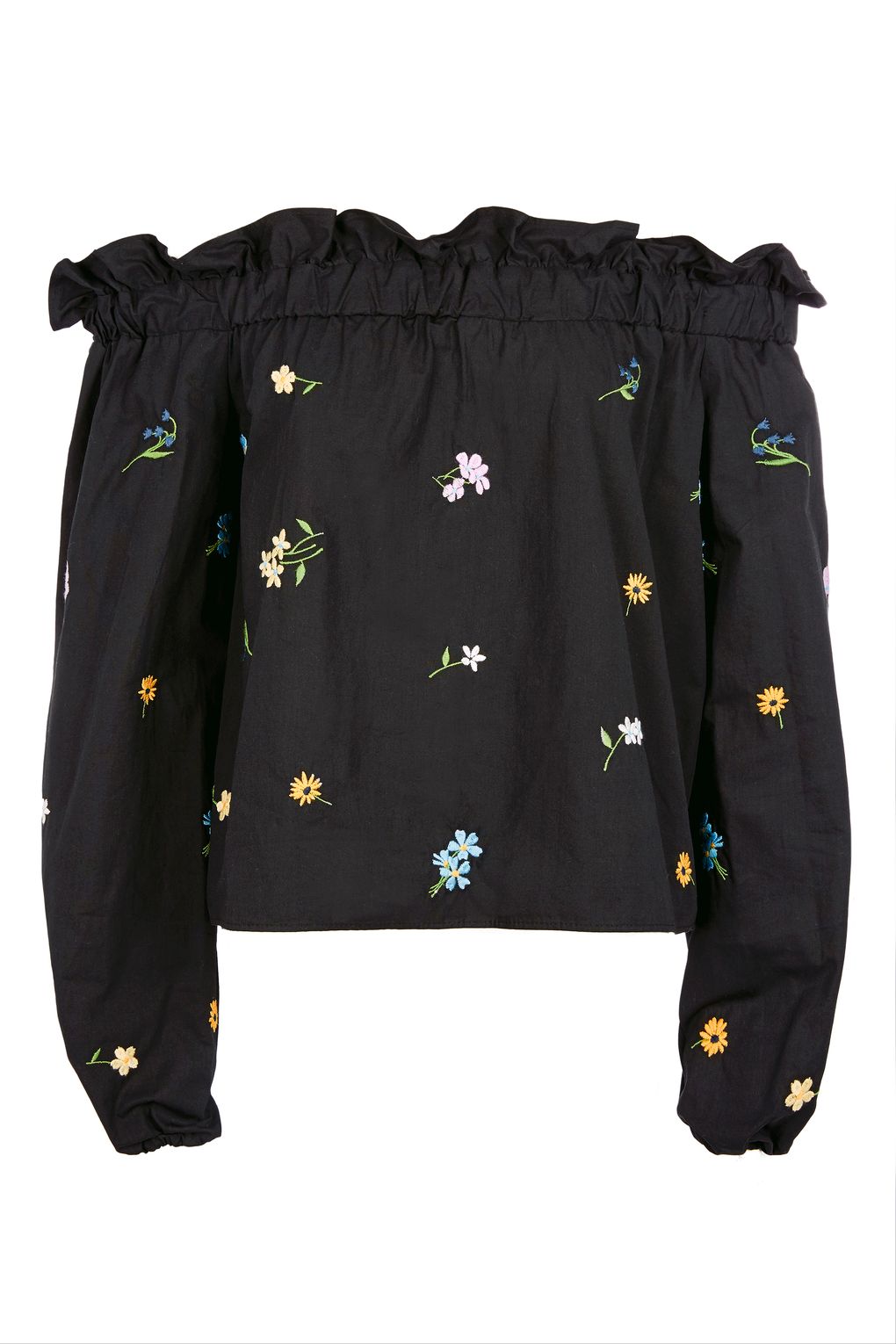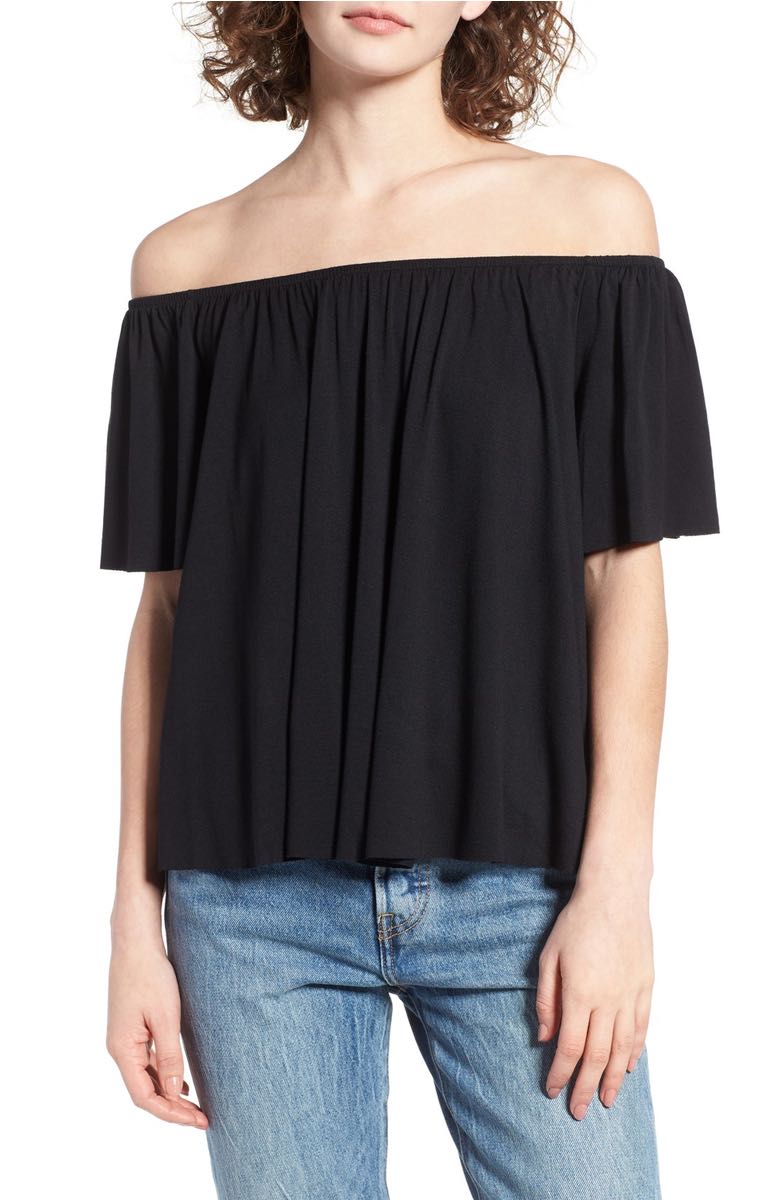 Scarfs
Scarfs stood out in Spain. Almost everyone wore them and they really transformed their looks. Scarves add a pop of color and make outfits more dressy. Patterned scarfs seemed to be the most popular choice as well as long blanket like scarfs, (not circle scarfs). I saw people of every age wearing scarves. When traveling to Spain I really recommend bringing a scarf with you to blend in with the Spaniards.
---