Christmas Lights Aren't Only For Christmas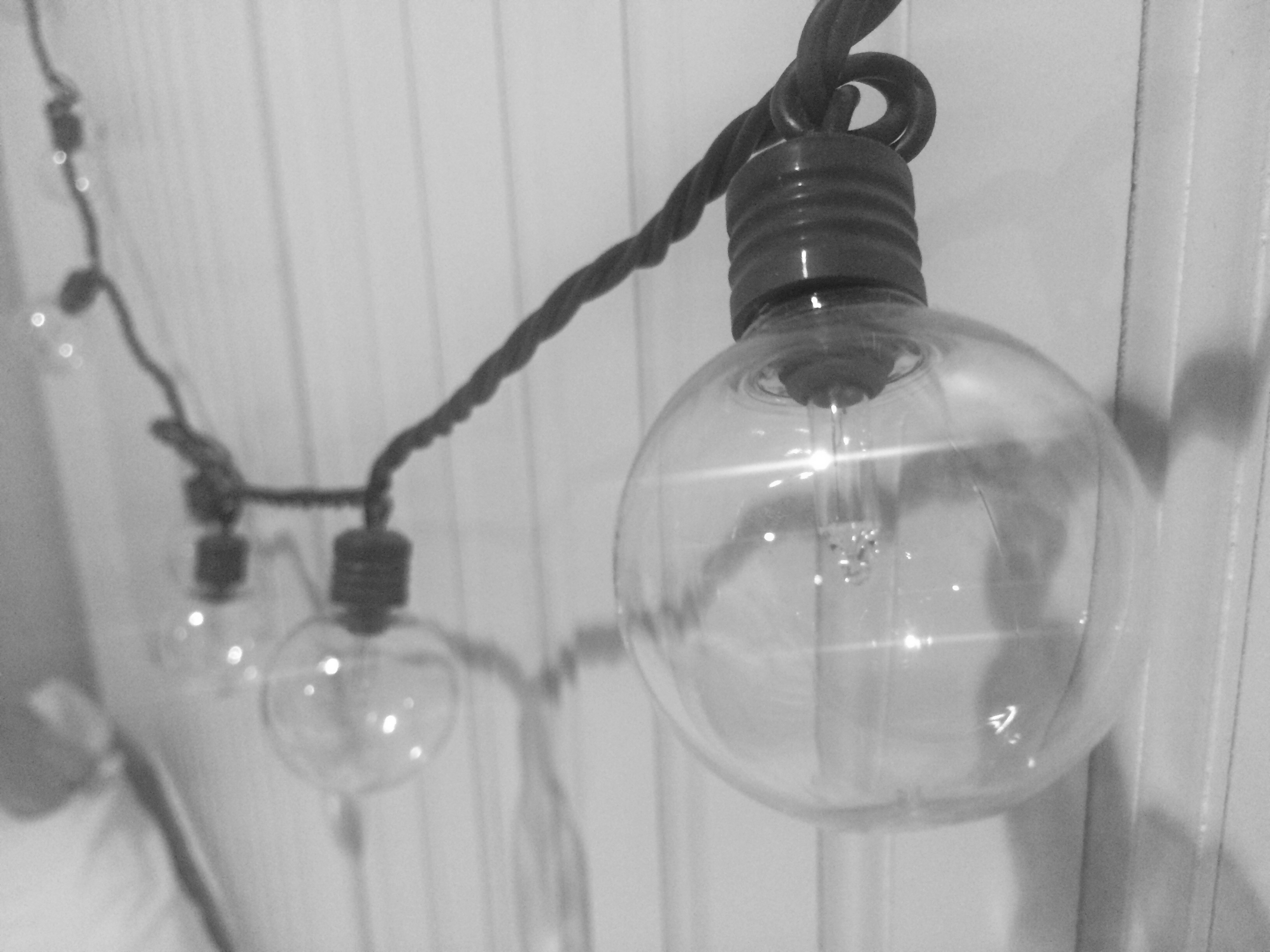 Christmas was a week ago, time flies so fast. Don't be too quick to take your Christmas lights down though. Christmas lights aren't only for Christmas. They make a great decoration for any room as well as some extra lighting!
Traditionally Christmas lights would be on a tree or decorating the outside of houses.  In January the lights are usually taken down, but instead of putting them away you can just change their position. This can save the hassle of lights getting tangled while they are tucked away for the whole year. Even if you don't celebrate Christmas you can purchase lights for the purpose of decorating a room! I recommend placing them on a bed frame, the perimeter or a room, or around the windows. They can add flare to a room and create a homie feeling. They also last all year!
Classic Christmas lights are amazing, but if you are looking for something different I recommend bulb lights. They are usually used for decorating a patio, but look just as great in a room. They come in a variety of sizes and colors. I have seen some with a copper coverings which look extra special and cool (click here to view). Twinkle/ Firefly lights are just as pretty. They are smaller and much more subtile. I think they look very pretty laying on the background of a deck or on the frame of a bed (click to view here).
Copper Star String Lights, Crescent Moon String Lights, Bulb Lights, Firefly Lights
Lights are a great way to stay festive and fun throughout the year. They are not only beautiful, but useful as well! Spice up a room with some lights, it's that simple!
Happy New Year, it's finally 2017! I hope you have an amazing year filled with health and happiness!
---
---