Shopping For Puma By Rihanna Creepers/ Review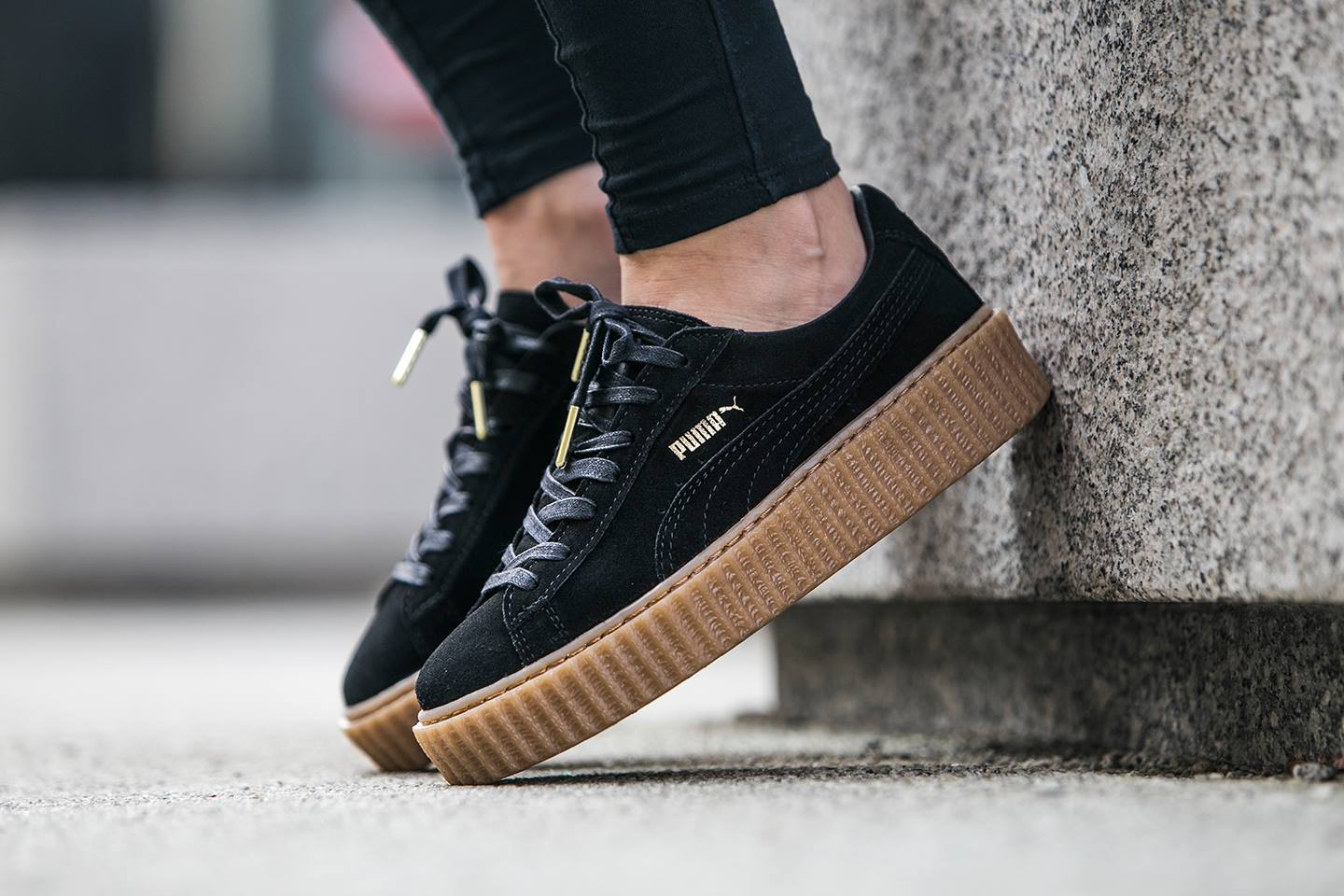 This year Puma collaborated with Rihanna and created a line called Fenty. Some products are extremely difficult to purchase due to supply and demand. The creepers (pictured below) are the most difficult to get and aren't released frequently. I recently found a smart and easy way to buy them.
On Puma.com the creepers sell out within a couple of minutes. I want to let you know that I love Puma and in no way am I trying to bash them. I am just giving you my honest experience and some tips and tricks to make shopping Puma x Rihanna creepers a little bit simpler.
Ho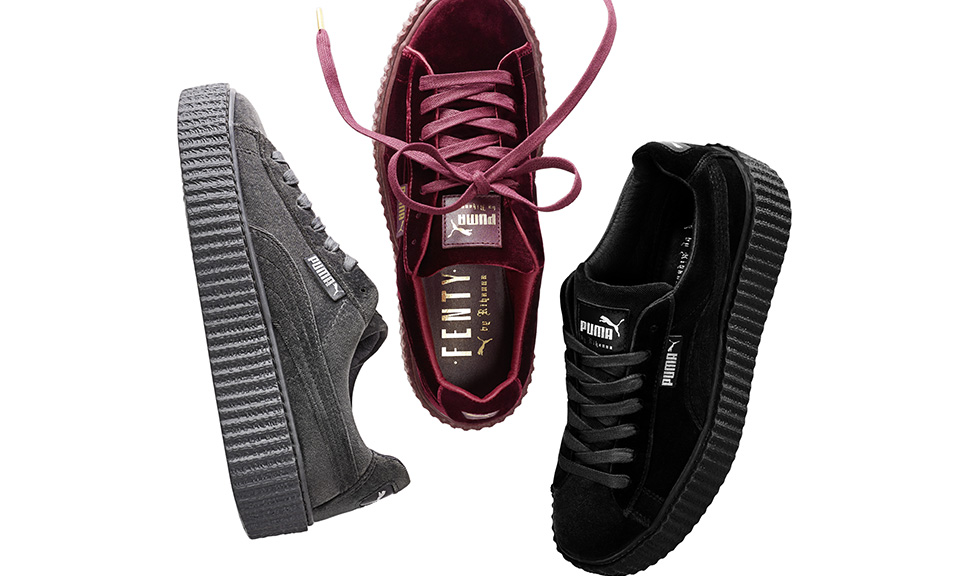 w To Shop 
To start with, the creepers are not released often. I have tried to purchase them off of Puma's website because they are a collaboration with Puma, but that doesn't work very well. They usually launch at 10am, but even if you put your credit card information in the site before 10 they are almost impossible to get into your cart. If you do, after checking out something will pop up saying there has been an error with the order. Whenever I tried to contact them using the customer service text feature on their website there was a huge wait.
After all this commotion I did my research and found out that six02.com (they have stores as well), a store that specializes in "coveted fitness fashions", had the shoes in stock online and in store. It seems a little weird at first because they say not to call the company about inquires, but I contacted a store location near me and they were stocked. The shoes only took a few days to arrive and I would totally recommend this site to order any Puma x Rihanna shoes/ apparel. The shoes were available at Nordstrom too! Keep in mind this is the same day as the shoes launched.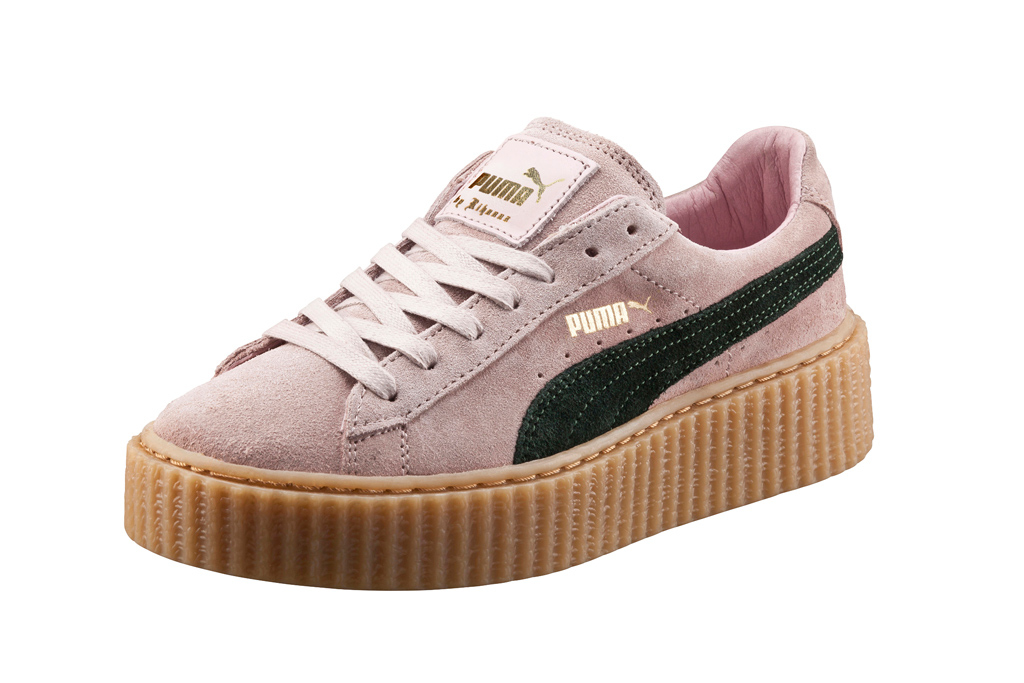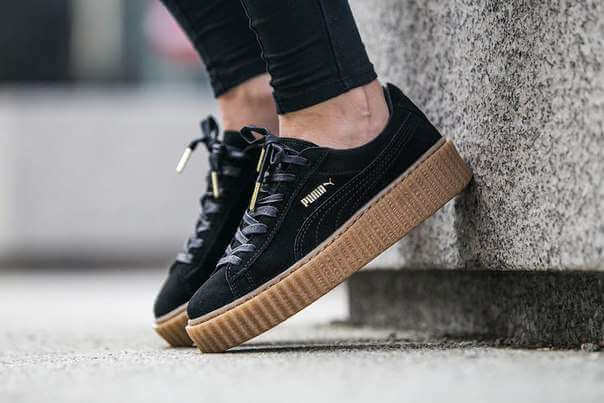 Review
 I love the Puma x Rihanna aka. Fenty creepers. They are pretty pricey and defintely a commitment. Each shoe weighs about 2 pounds so they are heavier than the average sneaker, but when wearing them it is hard tell. The creepers run small. I would absolutely buy the half to full size up. I wear them with jeans, shorts, and skirts. Personally I don't like the way they look with leggings because they are clunkier. I have the gray velvet creepers. The quality is amazing! I think they are comfortable, but when I wear them for a long time they begin to hurt. If you have the chance to purchase the creeper definitely do so!
(All photos are property of Google)
---
---