My September Music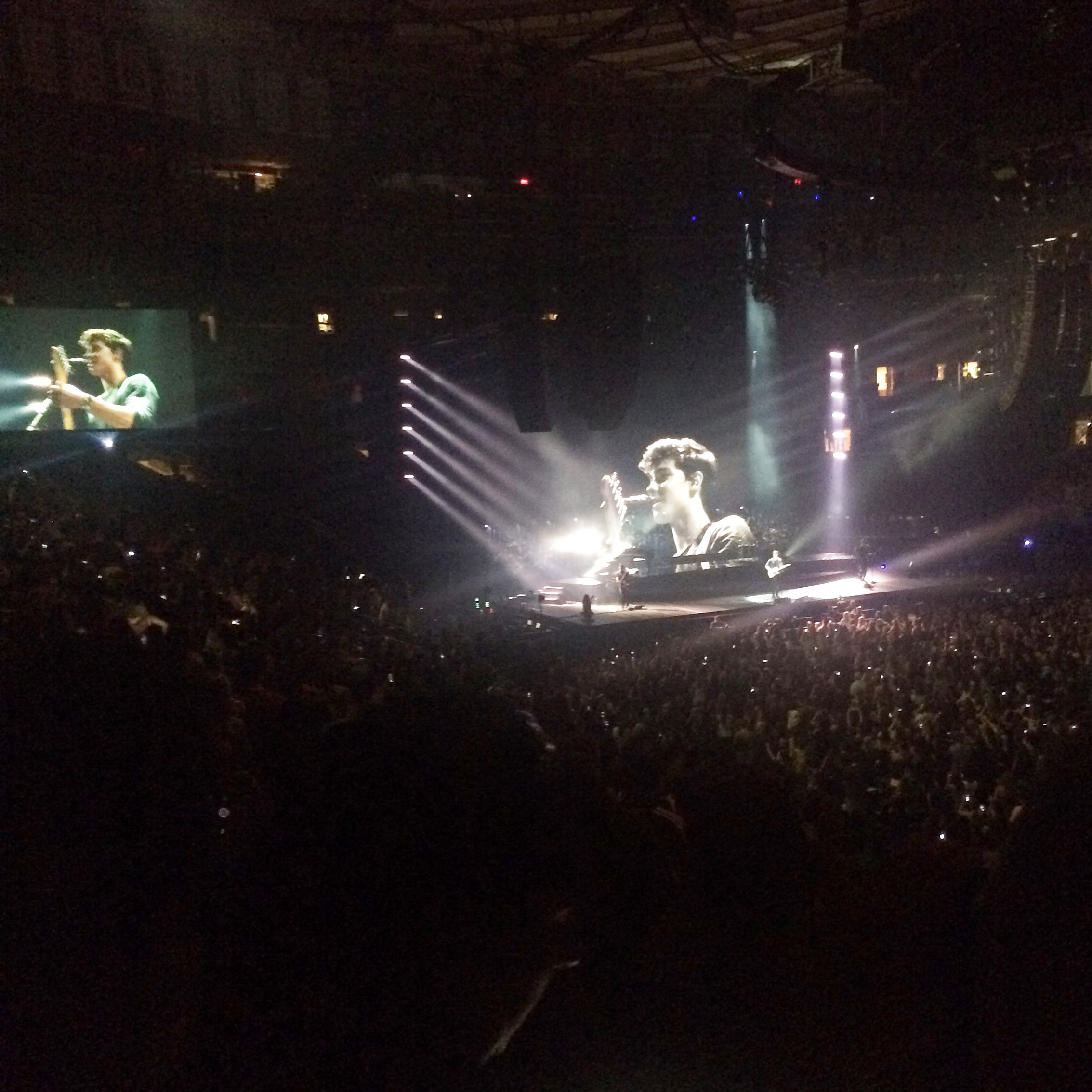 September is over and I can't believe it! When one month ends my music taste usually changes. It happens every single month. It's the weirdest thing, but then again I tend to listen to the same songs over and over every single day so it makes sense that I would get sick of them. I have some songs which are my go to, and never change like Cole Vosbury's cover of Rich Girl and my Bed Time Playlist, but other than that I like to switch it up.
My Spotify- alyssa.rose11
Shawn Mendes's albums, Handwritten and Illuminate, have been my go to albums for the month of September. In the beginning of this month my friend (click here to look at her blog) invited me to go to a Shawn Mendes concert with her. This is when I really discovered his music. Personally, I like Handwritten better than Illuminate. All of his songs have an amazing melody to them and are great for dance parties or back ground music while doing  homework. I have a few favorites which I will link below if you don't want to search through the whole album.
Song Recommendations:
After Taste– Shawn Mendes (Handwritten)
Strings– Shawn Mendes (Handwritten)
A Little Too Much– Shawn Mendes (Handwritten)
Life of the Party– Shawn Mendes (Handwritten)
Mercy– Shawn Mendes (Illuminate)
Ruins– Shawn Mendes (Illuminate)
Bad Reputation– Shawn Mendes (Illuminate)
There are also some songs that I have been loving on the radio. My first favorite is Let Me Love You by DJ Snake and Justin Bieber. It is very catchy and I always sing along to it when it comes on.  I also really like Be As You Are by Mike Posner, which is very different than the Justin Bieber song. It is quieter and sad so I have to be in a curtain mood for it. Closer by the Chainsmokers has been very popular lately and I am a huge fan. It is pretty upbeat and has a great rhythm to it. I have listened to it so much recently that I am beginning to get sick of it.
I have also been listening to a bunch of "throw back" songs. As many of you know I attended Global Citizens Festival this month where Rihanna was preforming. I rediscovered her old songs again which I prefer to her new ones, however I really like Work feat. Drake. I also really like Halo which is one of Beyoncé's older songs.
As you can probably tell my music has changed a lot since August. Click here to view my August Audio post. I hope this helped you pick out some songs for October and maybe introduced you to some artists!
---
---