My Favorite Blogs and Youtubers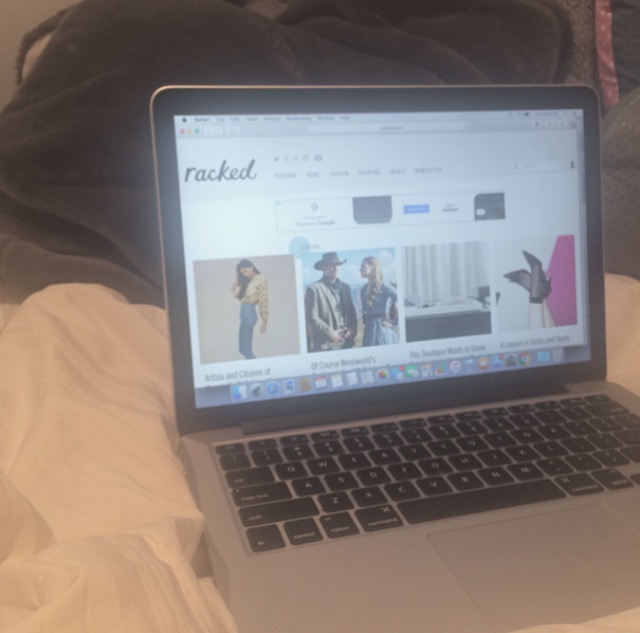 I spend a pretty large portion of my time on the internet. Sometimes on- line shopping, sometimes Facebook, sometimes Instagram, but most of it is on You Tube and blogs. This allows me to accumulate a lot of people I have grow love very quickly. Most have to do with fashion and others with comedy, but I am a huge fan of both. (They are not posted in a specific order)
Blogs
Racked– Racked is a fashion oriented blog. It talks about trends, best selling produces, as well as how to style certain items and where to buy them, although the prices are usually pretty high. They also have many articles that relate fashion to modern day news and speak a lot about fast fashion like Zara and other brands and the scandal around it. They also post many beauty articles as well. They post a list of stores which are currently having huge sales or deals very frequently which is extremely helpful. I would totally recommend Racked if you want a mix of fashion, videos, and longer articles.
Rookie Mag– Rookie Mag is quirky and very different from your average blog or magazine. It focuses on issues that surround teenagers and post about almost every topic. It was started by a teen age girl, Tavi Gevinson, who is now 20, but originally became popular at the age of 12. She has a very unique personality and is creative which is represented through the blog which she founded and is now the editor- in- chief of. It is really cool because many people can contribute to different posts. Rookie Mag is very open and made for the teen demographic.
Youtubers
Adelaine's Camera Roll– Adelaine's Camera Roll is a vlog channel for Adelaine Morin. The videos can usually be about 20 minutes which makes them very good while doing homework because it is just background noise. She has a extremely friendly and happy personality. She is very close with brands which leads to many unboxing videos and cool events like the VMAs. She also just vlogs her normal life with her friends, her turtle, and her family. At the end of every video she includes a tip of the day which is a extremely nice touch!
Arden Rose– Arden Rose is a very interesting person. She lives half her life in London and half in LA. Unlike may You Tubers she talks about the good and bad parts in her life. She has videos from hauls to talking about her OCD. She is very open and has a light hearted personality. She loves tea, face masks, and a good conversation so she is a great person to watch!
Mel Joy– Mel Joy is another teenage girl, surprise, surprise. She posts fashion and your general beauty guru videos. There is not much more to say except that she has been one for my favorite You Tubers lately. She is very relatable and has a very good personality. Mel definitely seems like some I would be friends with.
Claudia Sulewski– Claudia Sulewski is a LA based You Tuber that makes videos that range from a haul to a very produced day in her life. She is someone whose videos get better each and every time.  Claudia is a motivational person and wears really cool clothes, so that's always a plus.
BuzzFeed– BuzzFeed has many channels based on the staff and ideas. (BuzzFeed Yellow, Purple, etc.) The videos range in length and are very entertaining and educational. Their are certain people who you learn to love and laugh with. They have the best ideas and you can watch the videos for hours on end and not get bored. They also post quite frequently. I defiantly recommend BuzzFeed for everyone.
Casey Neistat– Casey Neistat is a NYC based vlogger who travels all around the world. He produces mini movies daily and goes on the coolest and best trips you will ever imagine. He is an extremely hard worker which is shown through each video. Casey also films and produces a lot of viral videos including him snow boarding through Time Square and a Real Life Pokémon Go. Even if these videos aren't your cup of tea just check them out because I'm telling you that they are so cool and very well executed!
---
---