Miss Alyss Designs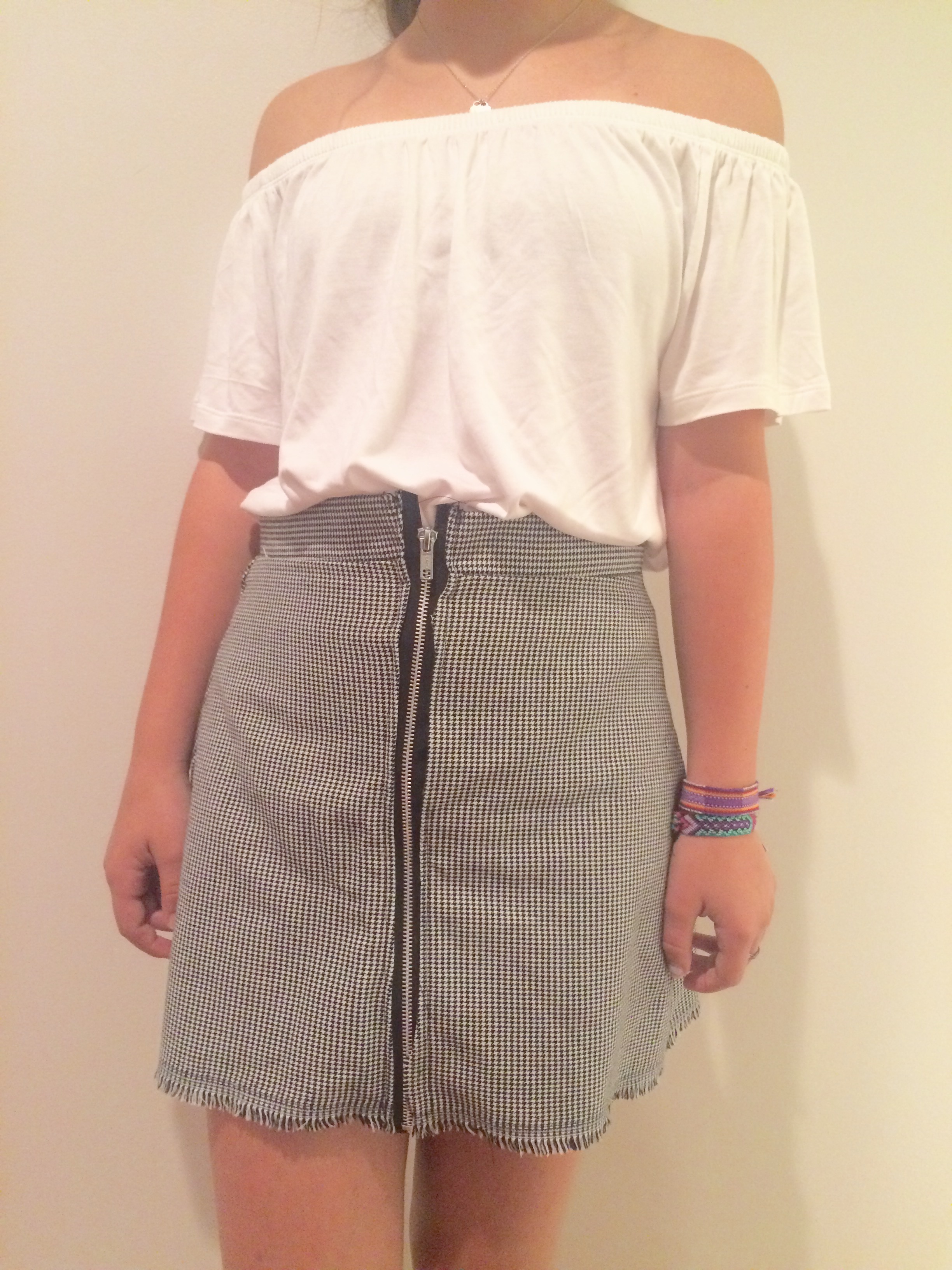 As some of you know I design and sew clothes. I have gotten more into it recently and thought I would share some with you. The majority of what I have made recently are off the shoulder tops which I have been obsessed with. If you have any questions about my designs please feel free to contact me.   Also check out my post on chokers to see some chokers I have made as well.
The shirt is my design. It was pretty easy to make and is very simple. I like the look of the pattern on pattern trend, but I have yet to find out how to style it so I tend to pair anything with a design with something simple. The shorts are from American Eagle  and are on sale for $25.99 at the moment.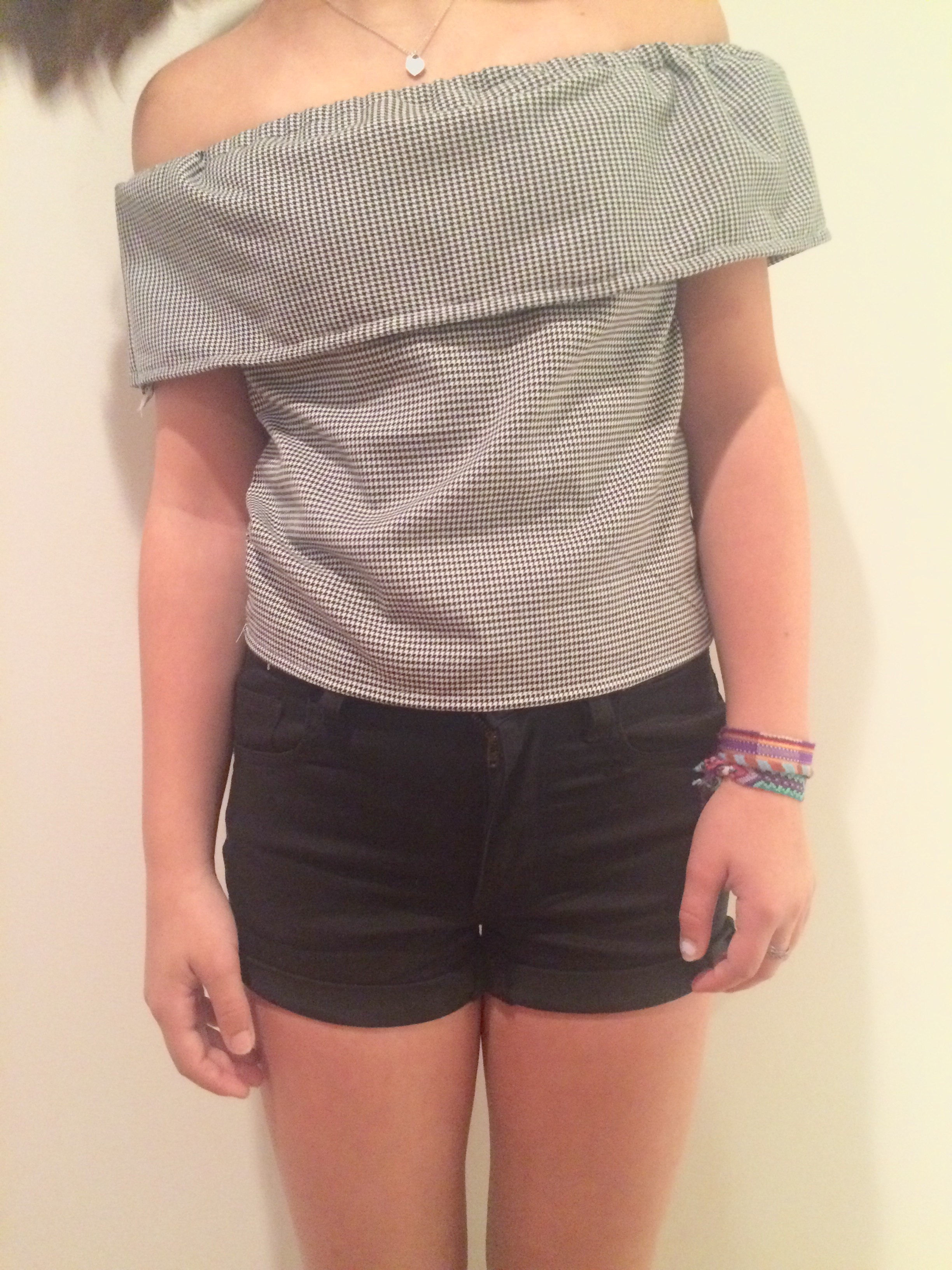 As much as I wish I made the top and the skirt I only made the skirt. It is the same fabric as the top above, however I don't like how they look together. I put in a zipper in the front which serves as fashion and function. I also used the edge of the fabric so it would leave a raw hem fringy look at the bottom without fraying. The top is from Old Navy, but I can't find it online so I found a very similar one from Urban Outfitters.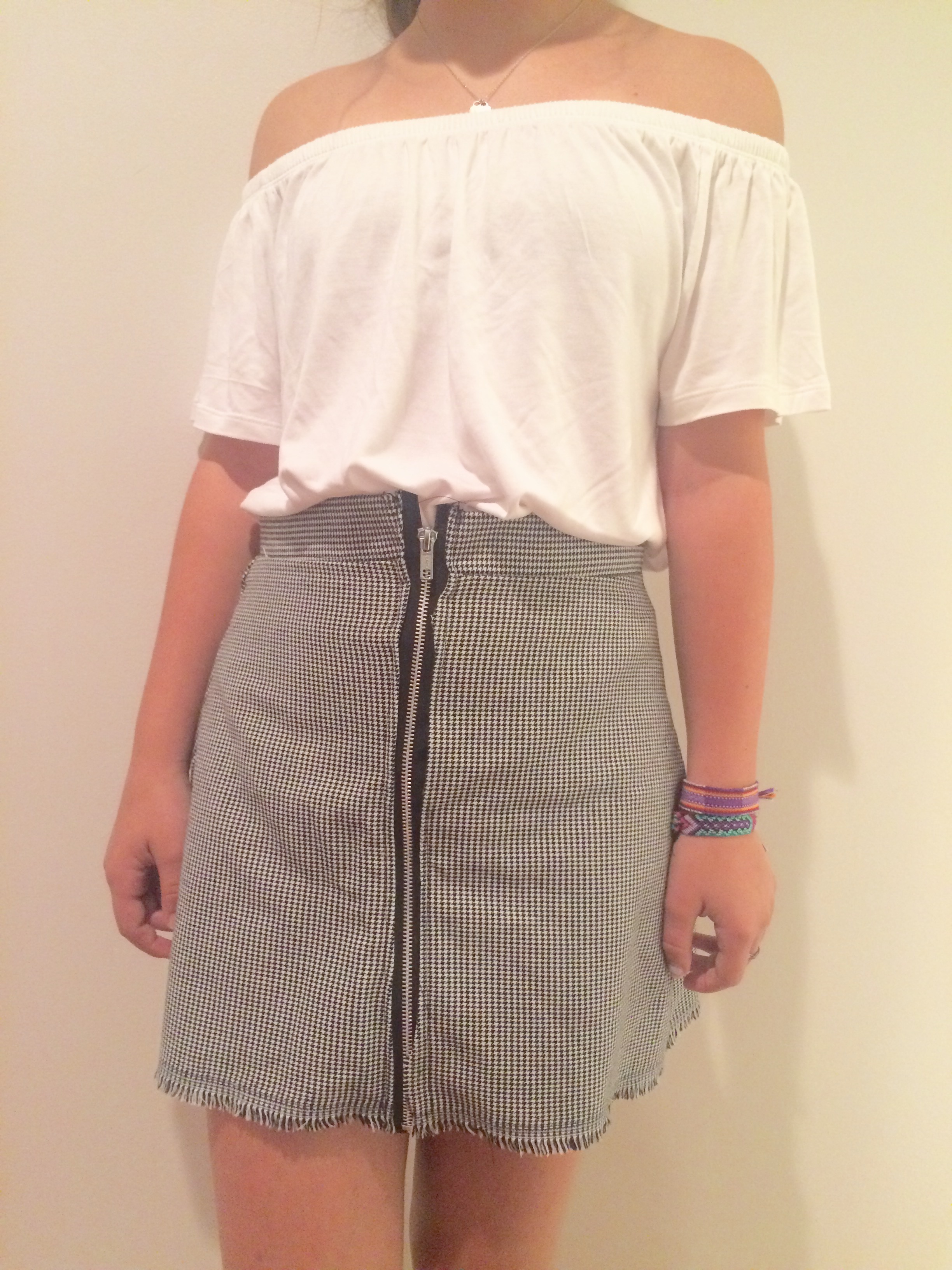 This design is one of my favorites. It is a denim overall dress that I sewed. This one surprisingly did not take too long. I watched a youtube video to figure out how to construct it instead of a pattern because I find it so much easier to follow. I have a thing for overalls… it is kind of weird. I love how they are so original, quirky, cute, and unique. l I love pairing this with simple or stripped tee shirts. This one is from Brandy Melville, but once again it is not on there website so I will link a similar one.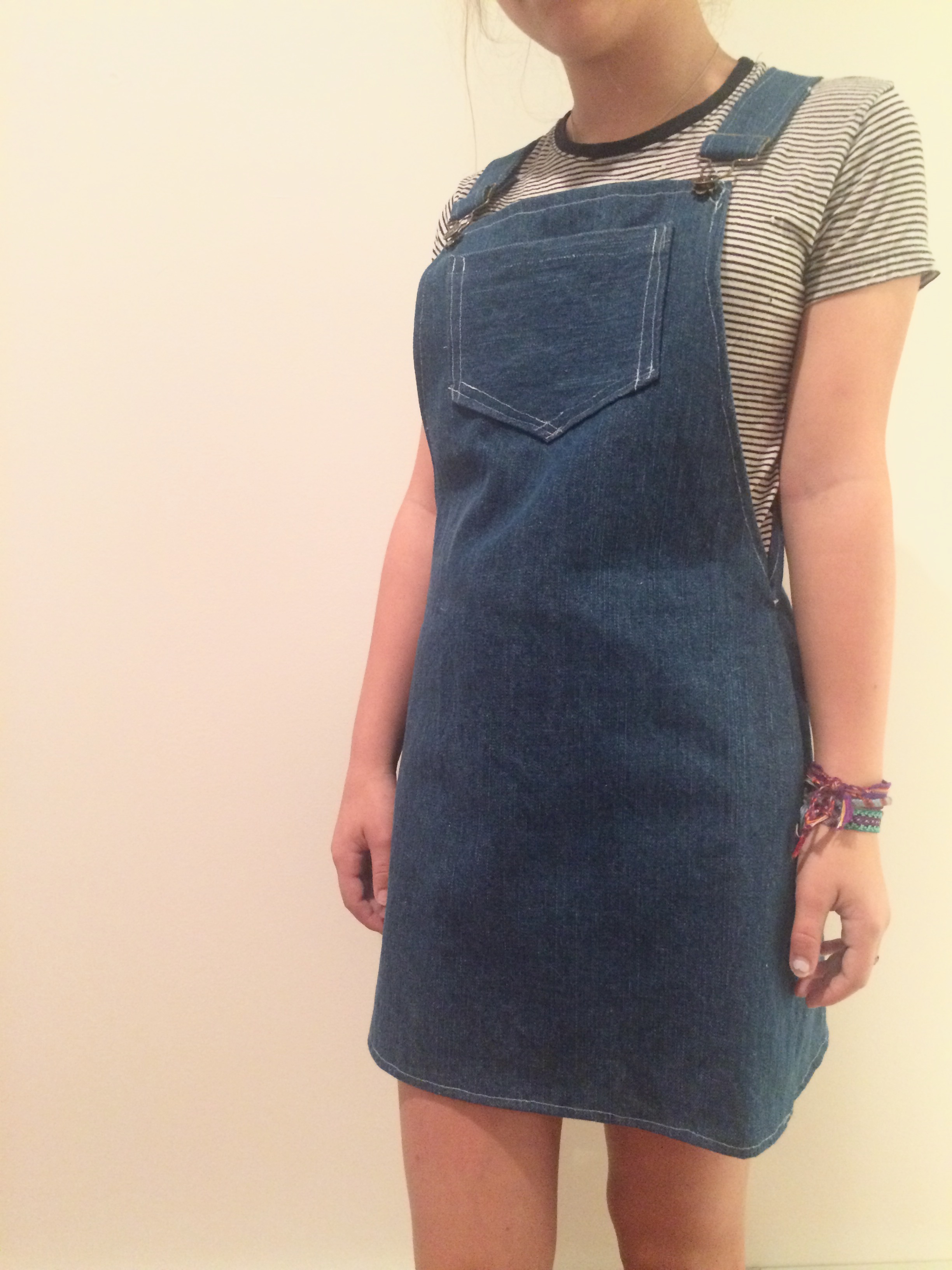 This shirt has a long story behind it. Originally, it was suppose to be my graduation dress, but I didn't finish it in time and did not love how bag like it was.  I stopped working on it for a while and then decided it would be much better as a top with elastic at the bottom so that's what happened. I paired it with a pair of Topshop jeans which I actually purchased at Nordstrom Rack.
This last design is my most recent. It is a simple tank top with and elastic top and very thick straps. I love the clean lines and look it has. It pairs well with almost everything. I left it a little long to make sure it was school appropriate because that time of year just arrived. You can wear almost any bottoms, but I choose this mini denim skirt which I believe is from Nordstrom, but I will link a similar one from Urban Outfitters.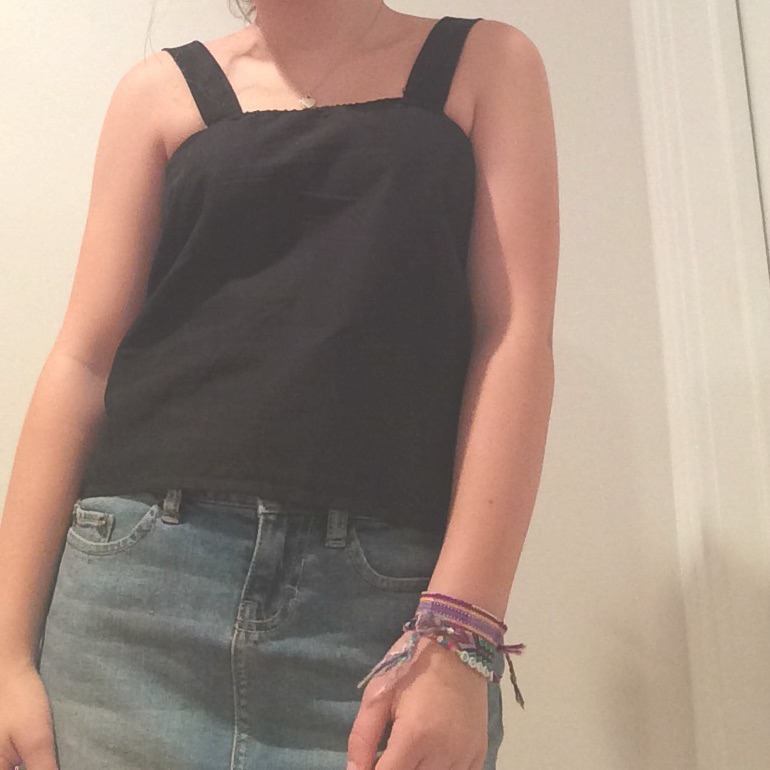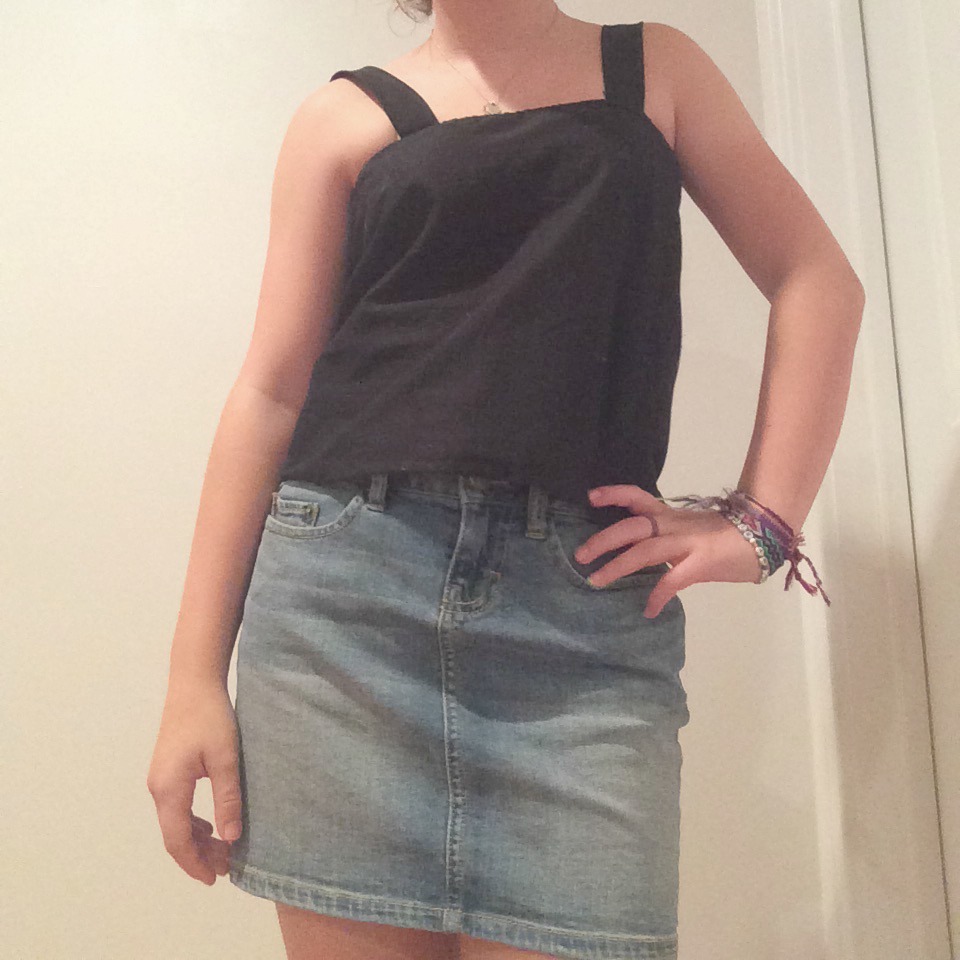 ---
---